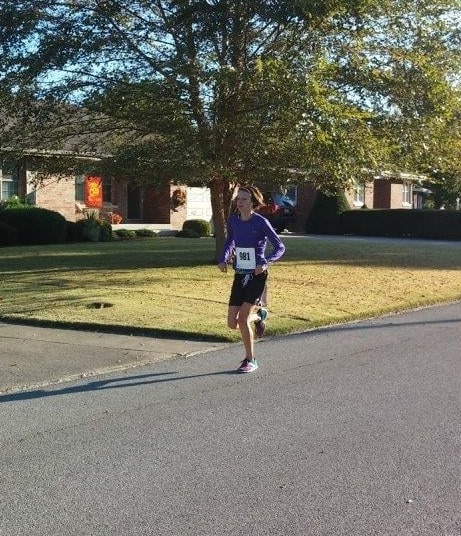 A Whitney McKenzie Memorial 5k Run/Walk will be held this Saturday morning using the same route as the Annual Candy Corn Run. This will be for fun only- not competitive.
The run will start at the First Christian Church in Carmi at 9 am this Saturday(Jan 16th) and participants may do the course at their own pace.
Proceeds from the Run/Walk will be used to help Whitney's parents, Jeff and Cindy, with funeral expenses. Participants who feel led are asked to give a $20 donation that will be collected at the church parking lot. There will be a box for the donations under the awning at the front door of the church.
If you can't make it Saturday but still want to give, contact Mitch Gross and he will make arrangements. Donations of any size will be accepted and greatly appreciated.
Please follow the COVID-19  guidelines for social distancing.