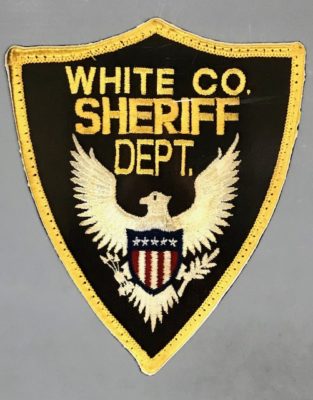 The White County Sheriff's Department received a call Saturday morning around 9:56 AM from Evan Myers who works for Shawnee Oil Company in Carmi stating that when he pulled up to check Shawnee Oil tank batteries he noticed that someone had spray painted on one of the tanks.
Deputy Jordan Weiss arrived on scene and noticed the name "Ballard" spelled out in black spray paint on one of the tank batteries. Myers said he had been at the site around 5:30 PM on Friday and the painting was not there but when he arrived around 9:00 AM Saturday he noticed the painting. Nothing else was tampered with or missing.
The investigation is ongoing.