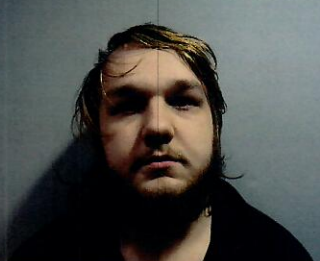 The White County Sheriff's Department dealt with a couple of issues Friday.
First, just before 3 PM, Officer George Spencer met with Loren Phillips, 20, of Foley Drive in Carmi, at the Sheriff's Department.  Phillips asked about his having an appointment at the White County Probation Office, but it was closed.  The officer was aware that there was White County warrant out for Phillips' arrest.  Spencer advised him that the charge listed on the warrant was Failure to Appear Aggravated Battery in a Public Place – Bradshaw Park.  The bail amount listed on the warrant was $5,000, or $500 cash bond plus a $75 Failure to Appear fee, plus a $20 booking fee.  Phillips was taken to the White County Jail and held pending posting of the required cash bond.  Phillips was released on a Recognizance Bond at about 11 PM that night.
Also on Friday, just before 11 PM, Deputy Matt Wicker, assisted by a Carmi Police Officer and an Illinois State Police Trooper, went to 600 North 8th Street in Carmi in reference to 53 year old Beverly Newman.  After meeting Newman at her door, she was informed that she was wanted on a White County warrant and was to be placed under arrest.  Newman was arrested without incident and taken to the White County Jail, where she was released into the custody of the Correctional Officers.  No other information was made available.