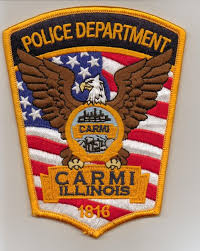 A Shawneetown woman now has a court date following her arrest around high noon on Sunday.  Carmi Police observed 43 year old Crystal Napier waiting in front of the police department for a scheduled child custody exchange and an officer noticed she was wanted on a White County warrant for using electronic communication for harassment dating back to late January of this year.  Napier was arrested and bonded out to $250 plus booking fee a short time later.  She'll be due in court on the morning of July 23rd.
A Mt. Carmel woman is free on her own recognizance following her arrest on a Wabash County warrant by Carmi Police in the early morning hours of Sunday.  35 year old Tabetha Pohl was picked up around a quarter after 2am near Lincoln school on a failure to appear warrant for a criminal misdemeanor out of her home county.  According to the report, Wabash County authorities advised to let her go if she was unable to post bond.  The report says Pohl wasn't able to get the money together and she's not listed as an inmate.  Beyond that, there's no online court documents to support warrant 201919CM96.
A juvenile hopefully learned an important lesson over the weekend as Carmi Police report they were forced to arrest a 16 year old young man and release him to his mother following a hit and run accident.  The accident happened Friday evening around 8pm on West Robinson.  The 16 year old was cited for failure to reduce speed to avoid an accident; failure to have a valid driver's license; failure to give information after striking an unattended motor vehicle.  The 2002 Pontiac Bonneville was impounded and the case forwarded to State's Attorney Denton Aud for further action.
A Gallatin County man is jailed still following his arrest Friday afternoon in Carmi.  24 year old Dylan Rees of Shawneetown was arrested at a Carmi home on Stewart Street.  Rees had warrants for Aggravated Battery, two counts of Violating an Order of Protection, and also two counts of No Valid Driver's License.  Bond for Dylan Rees has been set at $3,000 cash.  He was due in court Monday morning and will appear before Judge Scott Webb next Monday, June 22nd as well.