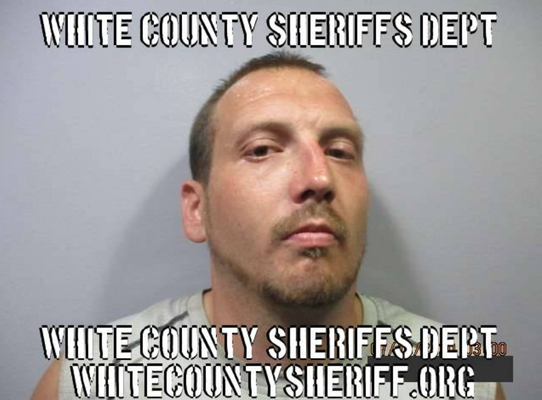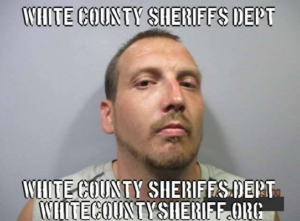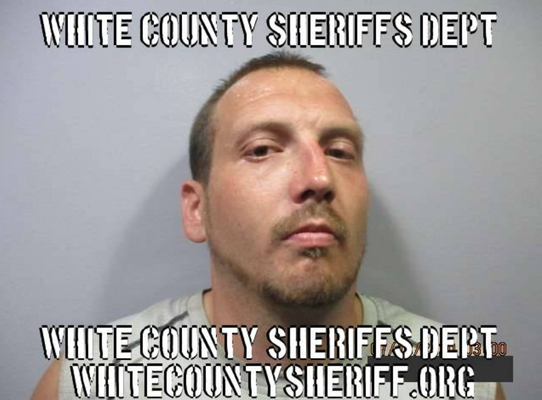 A 30 year old Maunie man, Eric D. Vessels is behind bars in the White County Jail following a Saturday Afternoon Domestic incident with his father David Allen Vessels.
White County Dispatch received a 911 call from a neighbor of David Vessels, stating that David had walked over to their house with a cut on his forehead and that it was bleeding down his face. The neighbor advised dispatch that David stated he had been hit by his son, Eric Vessels and that Eric had taken off in David's blue Dodge Neon.
A Sheriff's Deputy arrived on scene and located David in the passenger seat of a red truck in the driveway at his residence. David advised that Eric had hit him in the head with the front door of the residence and that Eric was not given permission to drive David's vehicle. Eric does not have a valid license at this time.
David signed a complaint for Domestic Battery and the Deputy patrolled the area for the blue Dodge Neon. Dispatch later advised that a neighbor had called and stated that Eric had come back to the residence and was on foot Northbound on Morgan Street. The Deputy located Eric at the corner of Morgan Street and Pumphrey Street with keys belonging to the Dodge Neon in his right hand.
Eric was advised to drop the keys and that he was under arrest for Domestic Battery. As he was being placed in handcuffs, Eric told the Deputy that he did not hit his father and that his father had ran him over with a car that morning. It was explained to Eric that he would be given a statement form to write out but was still going to jail for Domestic Battery on his father. Eric became combative and resisted arrest. Eric was advised to stop resisting but he did not. The Deputy used a reasonable amount of force to place Eric in handcuffs and place him in the patrol vehicle. Eric was charged with Domestic Battery and Resisting/Obstructing a Police Officer.