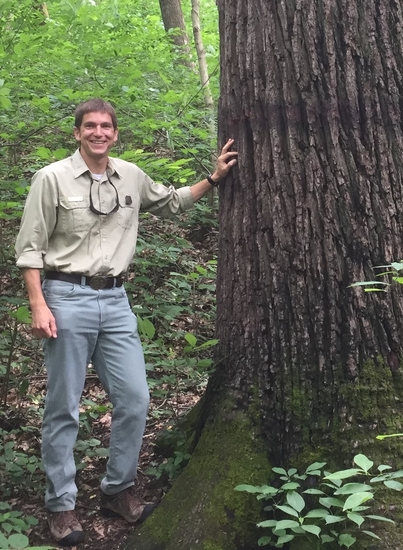 Harrisburg, IL, April 6, 2021— Eastern Regional Forester Gina Owens recently announced the selection of Mike Chaveas as the Shawnee National Forest's new Forest Supervisor.
"We look forward to having Mike lead the Shawnee National Forest. Mike's experience and skillset will provide direction for strengthening partnerships, implementing the recently signed Illinois Shared Stewardship Agreement and finding a balance that meets the needs of the forest and the local communities," said Owens.
Chaveas has served with the USDA Forest Service since 2004, previously working as a District Ranger on the Mount Hood National Forest in Oregon, a Deputy District Ranger on the Coconino National Forest in Arizona, and for the USDA Forest Service's International Programs Office, coordinating technical assistance in countries throughout Africa. He also served as a Peace Corps Volunteer, working as a Wildlife Biologist in Morocco.
Chaveas holds Masters' degrees in Public Affairs and Environmental Science from Indiana University and a Bachelor of Science in Wildlife Science from Virginia Tech.
"My goals are to make sure that we're restoring oak ecosystems and wildlife habitat, sustainably managing our recreation services and, most importantly, that the Shawnee National Forest works in a collaborative manner with our partners and neighbors," said Chaveas.
Under a combined management model, Chaveas will also continue to serve as the Hoosier National Forest Supervisor.