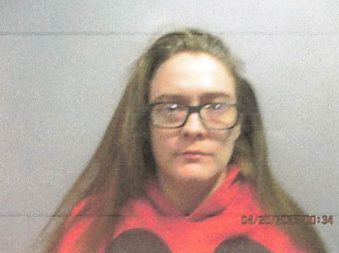 A Mt Vernon IN woman is being held in the White County jail following a joint detail between the U.S. Marshals and the Carmi Police Department. On Wednesday evening, 28 year old Tyler N Gomez of 509 Green Valley Drive was arrested and found to be in possession of a bag of methamphetamine. Gomez was transferred to the White County jail on charges of Possession of Methamphetamine and several outstanding arrest warrants for Failure to  a Register as Sex Offender.
Gomez is being held without bond. No court date has been set at this time.
The Carmi Police Department thanks the U.S. Marshals for their assistance in this matter and looks forward to future joint operations.