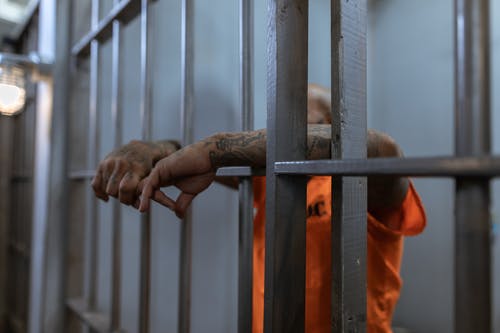 Two Headed to Prison
While the number of meth related cases are not near as high as a number of years ago, but that being said, there are still methamphetamine arrests being made and sentences handed down.
That was the case yesterday in White County Circuit Court, as White County State's Attorney Denton Aud reported the sentencing of a Maunie woman and Carmi man on meth charges.
Charley Jo Buchanan, 31 of Maunie, was sentenced to five years in prison on a Class 3 Felony charge of possession of methamphetamine and five years on a class 4 felony charge of retail theft. She also received five years on a possession of a controlled substance charge.  She had been arrested in 2019 on both charges and was arrested again in June of this year for possession of a controlled substance.
That led to the revocation of her probation and the sentencing.
Buchanan had been arrested by Carmi Police in all three cases.
She was represented by Public Defender Brian Shinkle.
Judge T. Scott Webb was the presiding judge.
Melvin Lewis, 26 of Carmi was also sentenced Wednesday.
He was sentenced to five year in the Department of Corrections on a Class 2 felony charge of unlawful use of property and five years on a Class 3 felony charge of possession of meth. Lewis will serve one year mandatory supervised release following his incarceration.
Lewis had been on probation for possession of meth from a 2020 case when he was arrested on the unlawful use of property charge, resulting in his probation being revoked.
Carmi Police arrested Lewis in both cases.
Shinkle was the public defender and Webb presided over the case.