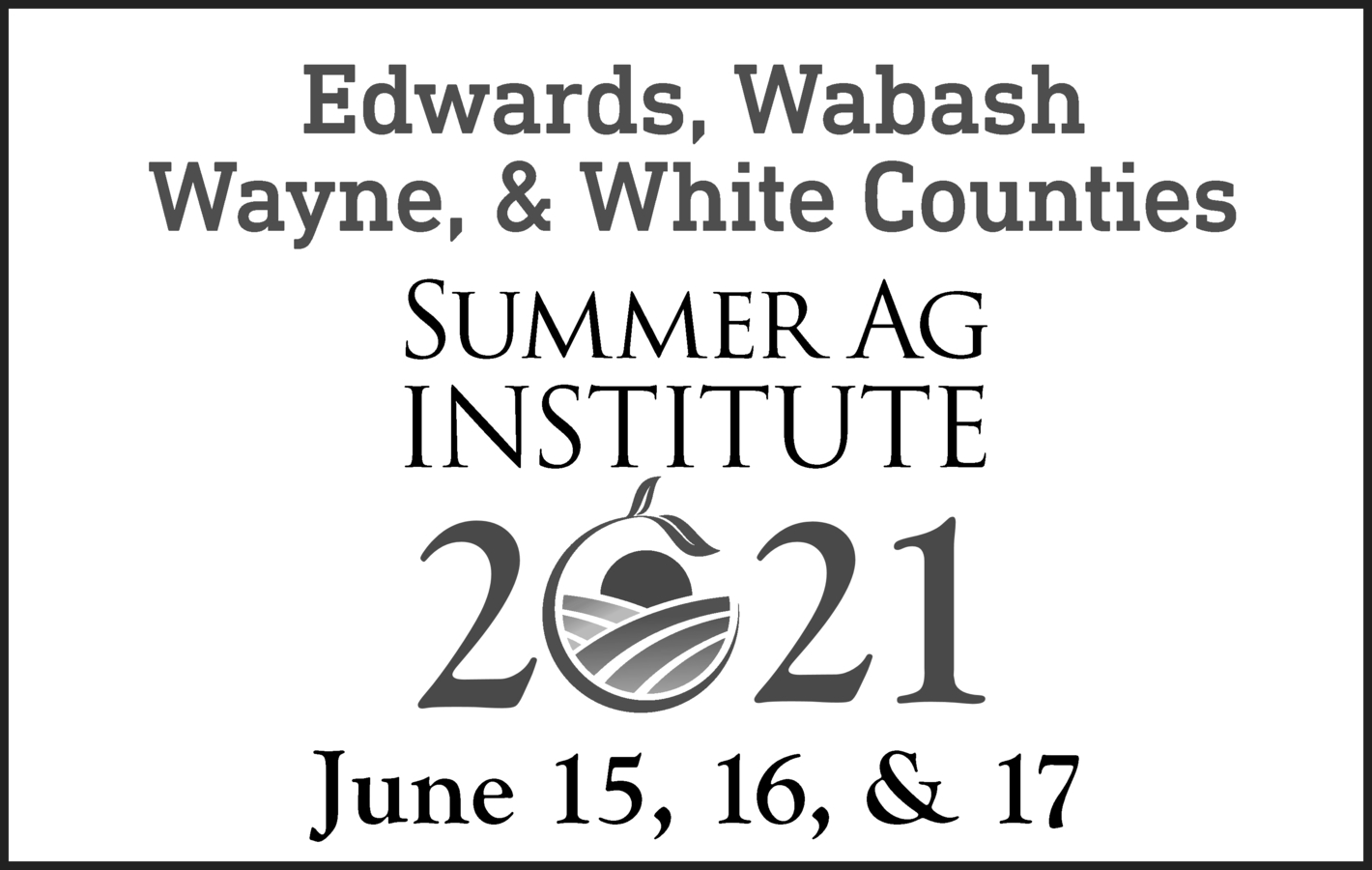 Registration for the 2021 Summer Ag Institute is open! This year's planned program will feature tours on solar energy, natural resources, home grown meat, timber production, drone technology, agri-tourism, turkeys, CBD production, and more.
The program is limited to the first 20 registrations from teachers in Edwards, Wabash, Wayne, or White Counties.
The 2021 SAI event will be held June 15, 16, and 17. All of the tours will be held outside. In order to maintain social distancing, participants will be asked to provide their own travel to the tour locations.
The registration fee is $150.00 and includes lunch each day, refreshments, take-home classroom resources, and a special gift. Each participant will receive at least 17.5 continuing education credits through Wabash Valley College.
More information and the registration link can be found at www.whitecfb.com/sai or by calling the White County Farm Bureau office at 618-382-8512 or the Edwards County Farm Bureau office at 618-445-2113. If you are accepted into the program, you will receive an invoice for your registration fee.
The 2021 SAI program is sponsored by the Edwards, Wabash, Wayne, and White County Farm Bureaus with the support of Illinois Agriculture in the Classroom.