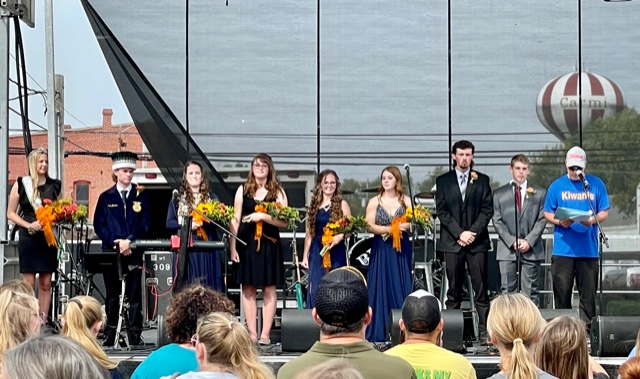 Retiring 2019 Corn Day King and Queen Nate Garner and Payton Dixon have turned over their crowns to new royalty.  The 2021 Corn Day Queen is Samantha Stallings.  The fresh faced queen is a nine-year member of the Mad Hatters 4-H Club and the daughter of Jason and Crystal Stallings of Carmi.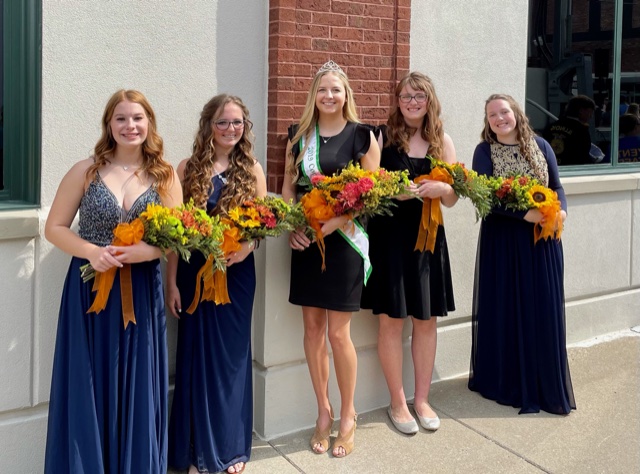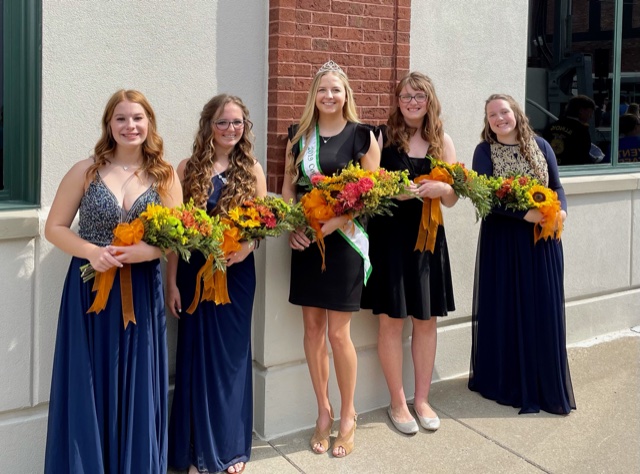 In the past eight years, Samantha has enjoyed working with her many livestock animals.  She has at least one of each species out there in the ring, swine, beef, goats, and sheep.  She has received Grand Champion wether, Grand Champion gilt, and Grand Champion heifer just to name a few.  But over the last few years she has started enjoying art where she takes visual arts chalk/carbon/pigment projects to the county shows and then on to state fair.
Her 4-H honors include many showmanship awards, herdsman, grand and reserve grand champion, and the clean stall award in 2014.  She also was able to take her cake-decorating project to the Illinois State Fair in the past, where she received a superior.
4-H is special to Samantha because it has brought many opportunities her way.  She has been able to travel to the state fair and see many amazing projects and meet other 4-H members.  Most importantly 4-H has brought her to her love of showing livestock.  4-H has helped her discover she wants a future to involve animals and livestock.
Outside of 4-H Samantha is a Carmi White County varsity cheerleader, FFA secretary, accepted in the National Honor Society, and a member of the student council.
Joseph Gates will ride atop the Corn Day King and Queen float with Stallings.  Gates is an eight-year member of the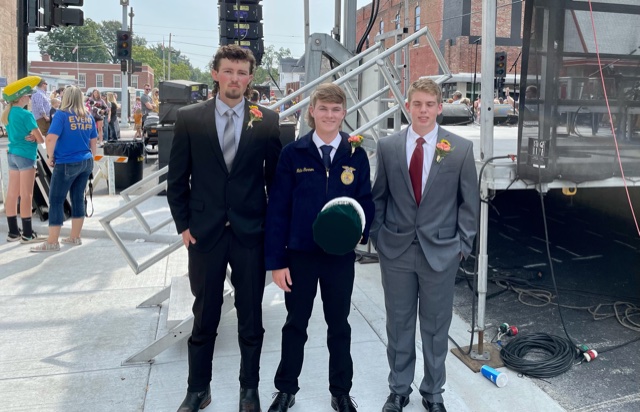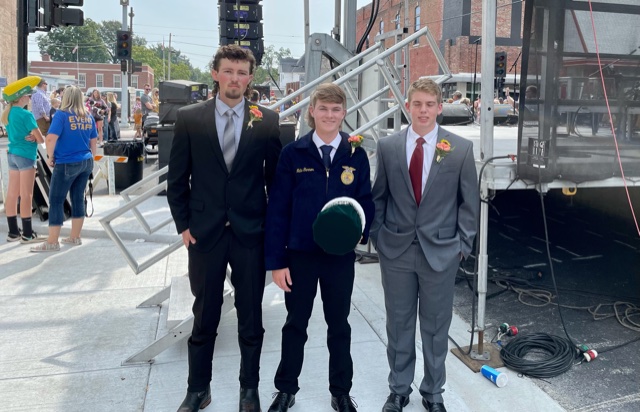 Town & Country Clovers 4-H club and the son of Brad and Carrie Gates of Carmi.
In the past seven years Joseph has enjoyed taking many projects in 4-H.  Some of those include showing sheep, tractor, leather, and woodworking.  This past year he made a headboard using barn wood from his great-grandparents barn.
Joseph's 4-H honors include outstanding 1st year member, state fair in his tractor project, grand champion ewe two times, and sheep showmanship three times.
4-H is important to Joseph because he can meet new people and learn new things.
Besides 4-H Joseph enjoys participating in high school football, tennis, FFA, FCA, and the Maroon Platoon.