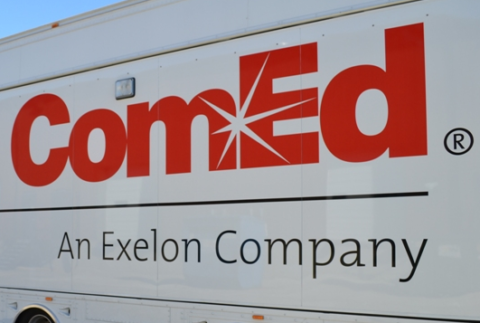 Southern Illinois – Southern Illinois' GOP delegation to the Illinois House of Representatives released the following statements today after the Northern District of Illinois United State's Attorney's office revealed details of a 'deferred prosecution agreement' involving fraud and public corruption at energy giant Exelon and its subsidiary ComEd.
House Speaker Michael Madigan is not named in the agreement but is instead referred to as Public Official A. According to the US Attorney's office, Public Official A was engaged in arranging jobs and contracts for political allies in exchange for passing legislation favorable to Exelon and ComEd's profitability and rate schedules.
State Representative Terri Bryant:
"Mike Madigan has been the driving force behind the spread of Illinois' decades-long pandemic of public corruption. Speaker Madigan is the most powerful politician in Illinois, and the consolidation of his power has become absolute. Unfortunately, we know that in  Illinois, absolute power can in fact absolutely corrupt our institutions and elected officials.
The revelations in today's deferred prosecution agreement with the Federal government show that ComEd and Exelon conspired with Speaker Madigan to pass legislation that would make their companies more profitable. For his hard work passing this legislation, Speaker Madigan was to be rewarded by having his political cronies get ghost payroll jobs and contracts for big dollars and no work. In other words, it sounds like the "Chicago Way" on steroids.
House Republicans held a press conference earlier this week to demand that Speaker Madigan allow up or down votes on a sweeping package of Republican-backed ethics reform bills. Speaker Madigan's reply was that Republicans should ask President Trump about ethics reform.
Following today's announcement by the US Attorney's office, I am left with the question, "What do you have to say about public corruption and the need for ethics reform in Illinois now, Mr. Speaker?"
State Representative Dave Severin:
"As the federal investigation into widespread public corruption continues to reveal its many layers, I am sadly not at all shocked today to learn that House Speaker Madigan has been implicated in organized, white-collar criminal activity.
When I first ran for office, I made two pledges. I promised to support term limits for elected officials and that I would vote NO for Mike Madigan for Speaker of the House. Speaker Madigan's iron grip on the wheels of progress in Springfield has resulted in him controlling the entire Democrat Party of Illinois and the entirety of the legislative process in the House of Representatives. Speaker Madigan is first and foremost concerned with maintaining his power in Springfield.
Our focus as a legislature must immediately shift to passing strong, sweeping changes to our ethics laws. We must end self-dealing and the all-too-stubborn problem of corruption under the 40-plus year reign of Mike Madigan and the Chicago Democrat Machine. If the allegations in the deferred prosecution agreement are indeed true, Speaker Madigan has broken the public's trust, broken the law, and must resign immediately."
State Representative Patrick Windhorst:
"Today's revelations from the US Attorney's office in regard to a deferred prosecution agreement involving criminal activity and collusion between Exelon and ComEd and House Speaker Michael Madigan are illustrative of the systemic public corruption problem we have had in Illinois for decades and further demonstrates the need for Illinois to adopt comprehensive ethics reform.
I am troubled that Speaker Madigan has been able to consolidate the kind of power that he has, controlling both the Democratic Party of Illinois and the Illinois House of Representatives. No one person should be able to exert the amount of authority Speaker Madigan has exerted over our state for as long as he has. The allegations leveled in today's criminal settlement with ComEd and Exelon are serious enough to warrant Speaker Madigan's immediate resignation."