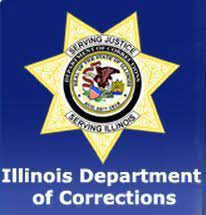 A Carmi man will spend a year and a half in prison for Cyberstalking, a Class 4 Felony.
53 year old Rick Snyder of Carmi was sentenced in White County Court on Thursday morning to 18 months in the Illinois Department of Corrections, with six months of Mandatory Supervised Release.  Snyder's case was investigated by the White County Sheriff's Department.  He had been previously placed on probation with it being revoked and this new sentence was imposed.
Snyder was represented by Public defender Myra Yelle-Clark, State's Attorney Denton Aud prosecuted the case, and Judge T. Scott Webb was the presiding judge.