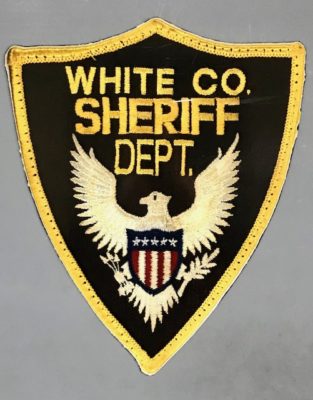 The White County Sheriff's Department is investigating the theft of a side by side in Enfield. On Wednesday afternoon Deputy Matt Wicker was dispatched to Big River Solar and met with Benjamin Faulkner of Vandalia who stated that he is a worker for Midwest Service's Group who owns the side by side. Faulkner told Wicker he had parked it on July 1st outside of the fence and when he returned to work on Wednesday it was gone. The side by side is a White 2022 Kawasaki single cab with black wheels and the number 14 on one of the doors. Faulkner stated that he has the keys so the ignition would have to have been damaged in some way to start it.
Faulkner provided Wicker with the model number and VIN number for the side by side and signed a complaint for theft. Wicker explained that it will be entered into LEADS as stolen and a report will be completed and placed on file at the White County Sheriff's Department.
If anyone has any information on the stolen side by side you're asked to please contact the White County Sheriff's Department.