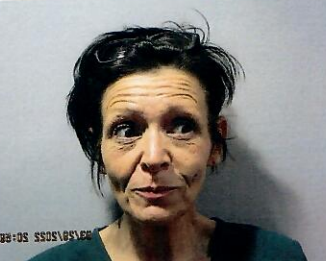 On Tuesday afternoon, Sgt Craig Poole, with the White County Sheriff's Department was on routine patrol when he observed 51 year old Karen S Ward Sexton walking along 4th Street in Crossville. Poole believed that Sexton had a White County warrant issued for her. After a call into dispatch it was confirmed that Sexton did have an arrest warrant for Retail Theft.  Poole notified Sexton of the warrant and took her into custody.
Sexton was booked in the White County Jail. Sexton appeared in court and pleaded guilty to the charges. She was given 2 years probation, fined $250, ordered to pay restitution of $30.42 to the Dollar General Store, $100 to the Anti Crime Fund and no further entry to the Dollar Store.
Bond was set at $1,000. Sexton was released on her own recognizance.