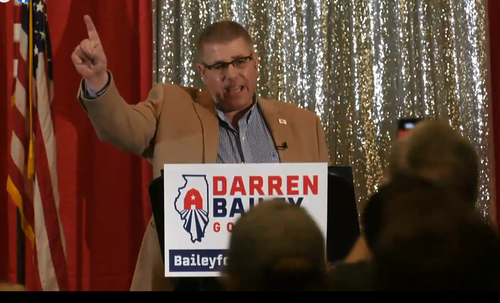 Illinois Sen. Darren Bailey announced Monday he will seek the Republican nomination for governor in 2022…
Bailey made the announcement Monday alongside family and friends at the Thelma Keller Convention Center in Effingham.
He was sworn in as state senator in January, and previously served as a state representative from 2019 to early 2021.
Bailey, 54, made a name for himself recently, battling Pritzker over COVID-19 and arguing that downstate Illinois should break away from Chicago.
Bailey told the crowd, Illinois has unlimited potential, but the state needs a governor who's willing to listen and lead. He says both political parties have failed us and people are leaving the state because of a failed government that has a serious spending problem.
Bailey even went on to address his plan as Governor…