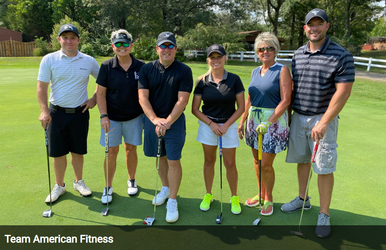 WHITTINGTON, Ill. (Sept. 14, 2020) – More than 180 golfers on 31 different teams teed off last week at the 40th Annual Rend Lake College Foundation Golf Outing in an effort to raise funds for the Foundation and the RLC Men's and Women's Golf teams.
The outing was held at the Rend Lake Golf Course in Whittington and raises thousands of dollars every year for the Foundation and the teams. With another strong turnout, the community showed continued support once again.
"It was one of the best days of 2020! We honestly anticipated that our revenue might down this year, but it turned out to be the largest tournament in our 40-year history," said RLC Foundation Chief Executive Officer Kay Zibby-Damron. "Despite COVID and all of the challenges it's presented, the generosity and kindness of our alumni, friends and local businesses have not wavered, and for that, I'm very grateful. A very special thank you to all of our sponsors, golfers and volunteers that made this event so successful."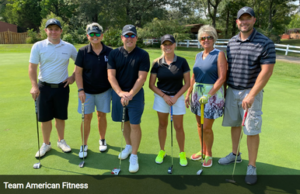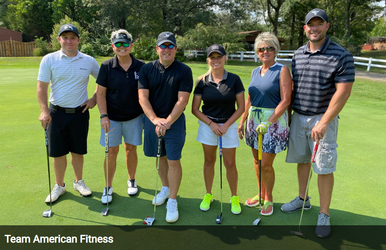 Winning the first-place championship plaque was team American Fitness with a score of 50. The team consisted of Shane Dyel, Diane Daugherty, Jason McKinnes, Danielle Kaufman, Vicki Rowland and Trent Hudgens.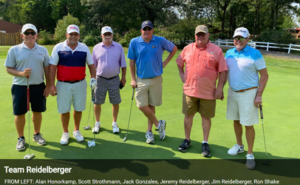 In the A flight, first place went to team Reidelberger with a score of 56. That team included Alan Honorkamp, Scott Strothmann, Jack Gonzales, Jeremy Reidelberger, Jim Reidelberger and Ron Shake.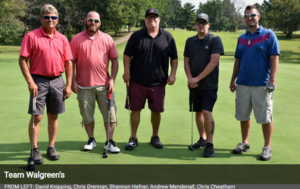 For B flight, first place went to team Walgreen's with a score of 61. The team was comprised of David Knipping, Chris Drennan, Shannon Hefner, Andrew Mendenall and Chris Cheatham.
For the individual accolades, Beth Stedelin was the winner of the Lady's Long Drive while Jeremy May won the Men's Long Drive. In the closest to the pin competition, Melia Steffy earned the top spot among women while Ron Harlow was closest among the men.
To learn more about the RLC Foundation, call 618-437-5321, Ext. 1214 or email 
foundation@rlc.edu
.