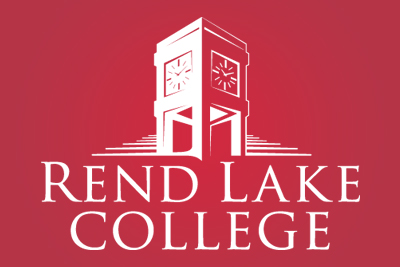 INA, Ill. (Oct. 6, 2020) — Rend Lake College has announced its plan of attendance for students during the Spring 2021 semester, which will begin online on Jan. 11.
The plan follows many similar protocols that are being used during the current semester where most instruction is online with some in-person learning when needed. Visit rlc.edu/spring2021 for full details, as well as how to enroll and start the process for advisement and financial aid.
This plan is subject to change at any time as the college monitors the COVID-19 situation. RLC will continue to follow guidelines from the Centers for Disease Control and Prevention, Illinois Department of Public Health, and Illinois Community College Board. That means practicing social distancing, wearing masks and other measures to help prevent the spread of the virus. Restrictions may be lifted if pandemic conditions improve.
Face masks required
Students, faculty, staff and campus visitors are required to wear facial coverings at all times. Self-monitoring checklists are posted on all campus doors. Do not come to campus if you have been exposed to COVID-19 or have related symptoms.
What will instruction look like?
Spring classes will begin as planned in an online, remote or hybrid format. Students will not be on campus for the first four weeks of the semester. Hybrid classes would begin face-to-face meetings on campus starting Feb. 8. A majority of the hybrid options are for courses where hands-on learning is a necessity. Classes are either 16 weeks, 12 weeks or 8 weeks long depending on the course.
Types of courses:
Online courses — A majority of lecture classes will be entirely online. Additionally, several lecture/lab courses have been approved for online delivery. Instructional materials, videos and assignments will be posted in Canvas with completion deadlines. Students will work through course material independently with communication and direction from RLC faculty.
Remote courses — These courses will be conducted via Zoom where students meet virtually for instruction at a scheduled time and date. The percentage of time spent online vs. remote will vary by course.
Hybrid courses — All courses that feature a face-to-face component will not meet on campus until Feb. 8 or later. A percentage of the class will be taught online or remote while another percentage will be in-person in a lab environment. How much of the class is taught face-to-face depends on the specific course.
Online fees and drop dates
Like the Fall 2020 semester, RLC is waiving its $20 per credit hour fee for online and hybrid classes this spring. A full-time student taking a 15-hour course load would save $300 for the semester in fees for online instruction.
If the online experience is not working out, students can drop the class within the first quarter of their session to receive a full refund. Otherwise, the drop date — not including the full refund — has been extended to the last week of class.
Book orders
Spring textbooks and supplies may be ordered online beginning Dec. 1. Students need to sign in to their account at 
https://rlcforms.rlc.edu/
.
Books may be shipped or picked up at the bookstore on a selected date. The bookstore will be open during regular business hours at a limited capacity.
Dual credit
Many dual credit classes originally scheduled as face-to-face instruction will move online via Canvas. Classes normally held on campus that cannot be offered completely online, such as auto, CAD and welding, will be canceled. High schools will be provided with alternative online courses as an option at no charge to the school students.
Classes taught by RLC instructors at individual high schools will be online or remote depending on the instructor's preference. Dual credit classes taught at high schools by high school instructors will be at the individual high school's discretion.
Spring break, graduation
Spring break, originally scheduled for March 8, has been moved to the end of the semester. The last day of 16-week classes will be April 30.
A graduation ceremony is yet to be determined.
How do I get started?
To see RLC's complete plan for the Spring 2021 Semester, visit rlc.edu/spring2021. You can get your college experience started in three simple steps: enrollment, advisement and financial aid. Visit rlc.edu/spring2021 to learn more about signing up for classes or testing. Campus visits are still available on a limited basis by appointment. Call (618) 437-5321 to schedule an appointment.
"A virtual open house is being planned for Thursday, Nov. 19 from 6-8 p.m., and the details will be posted on RLC's website soon. This will be a great opportunity to ask questions about programs, meet faculty, virtually tour facilities, and receive assistance with enrollment and financial aid," said RLC Vice President of Instruction and Student Affairs Lori Ragland.
Office hours, important contacts
Beginning Jan. 4, campus offices are open 8 a.m.-4 p.m. Monday through Friday.
For access to Canvas, Warriormail or Self-Service, log in to "myrlc" at https://rlc.edu/myrlc.
For technical assistance, email the Help Desk at help-desk@rlc.edu or ext. 1259.
For billing questions, email businessoffice@rlc.edu or ext. 1235.
For financial aid, email financial_aid@rlc.edu or ext. 1385.
For academic advisement and testing services, schedule an appointment online at
https://rlc.edu/academic-advisement, email advisement@rlc.edu, or ext. 1266.
To contact an advisor, faculty or staff member, visit https://rlc.edu/staff-directory.
For disability services, email das@rlc.edu or ext. 1204.
For tutoring, email marloj@rlc.edu or ext. 1769.
For all other assistance, including COVID-19 questions and reporting,
email RL-Cares at RL-Cares@rlc.edu.