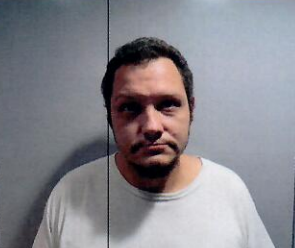 An Enfield man is behind bars after being arrested during a traffic stop Wednesday evening. At around 7 p.m. Deputy Matt Wicker with the White County Sheriff's Department was on routine patrol when he observed a vehicle with no registration and a large crack in the windshield. Wicker initiated a traffic stop and made contact with the driver who identified himself as 33 year old Wesley Pierce of Bailey Street. Wicker asked Pierce if he had registration for the vehicle to which he replied he had just purchased the vehicle. When asked for the title to show proof of ownership Pierce stated he had lost it title but has filed for a lost title.
Wicker asked for Pierce's driver's license but he stated that he didn't have it on him. Wicker then asked Pierce if he had a valid driver's license and he stated he should have one. After running his information through dispatch it was discovered that Pierce's license have been suspended.
Pierce was arrested for Driving While License Suspended and was transported to the White County Jail. Cherry Street was called to tow the vehicle from the scene.
Pierce is being held in the White County Jail on $250 bond.