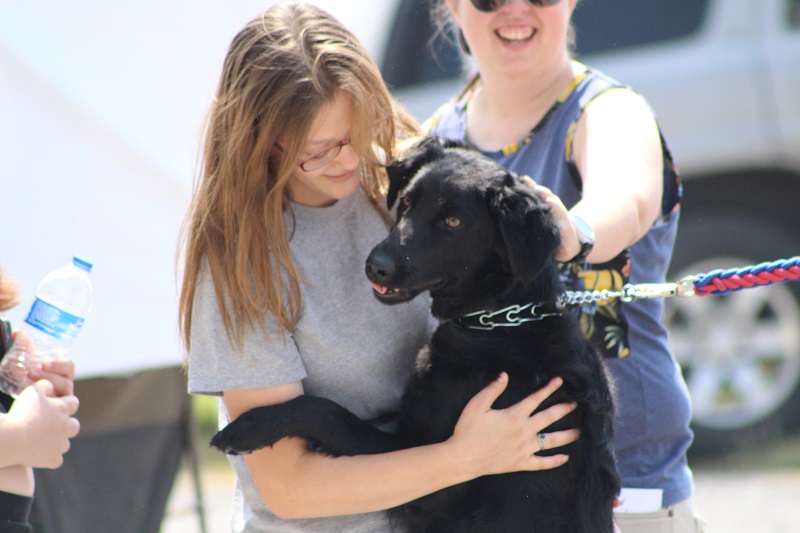 By Asher Penrod for WROY/WRUL
Another year, another dog day.  The Pets RULe Pet Fair, held in Carmi, Illinois, last Saturday captured the hearts of pet lovers from around the county. With over 300 attendees, many with their furry companions in tow, the fair proved to be a tremendous success, raising more than $3,600 to support the essential work of Pets at Risk. From the smallest pups to the grandest of Great Danes, and even a curious lizard, the fair displayed a remarkable variety of pets and breeds.
 The Pet Fair, organized by passionate animal advocates, aimed to raise funds and awareness for the invaluable services provided by Pets at Risk. This service works tirelessly to ensure the safety and well-being of pets in the community, offering support to pet owners in difficult circumstances and striving to find loving homes for animals at risk. Held at the Carmi Fairgrounds, the fair was a celebration of the bond between humans and animals. From the moment the gates opened, the park buzzed with excitement as visitors eagerly explored the array of activities and booths offered. Canine attendees stole the show with their wagging tails and playful antics. Dogs of all shapes, sizes, and breeds came out in full force, displaying their unique personalities. But the fair's diversity extended beyond the realm of dogs. An unexpected guest made a grand appearance in the form of a friendly lizard. The Pet Fair was a hub of excitement and entertainment for both two-legged and four-legged attendees who enjoyed personalized pet portraits (thanks to Evil Eye Creative), a kissing booth, Blessed Pets Hotel, and more.