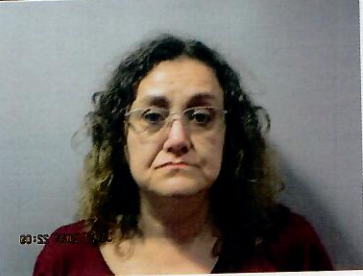 A visit to the White County Sheriff's Department on Tuesday, March 22nd resulted in the arrest of a Springerton woman wanting to obtain an eviction notice.
Tawana M. Palmiter, 52, of 265 County Road 2100 North, turned out to be wanted on a White County warrant for Domestic Battery – Strong Arm of a Non-family Member – Aggravated Assault (Deadly Weapon, a Knife).  Palmiter was then arrested and taken to the White County Jail, and held pending the posting of the $300 cash bond plus $20 booking fee.
Palmiter paid bond and was released. A court date has been set for April 13th.