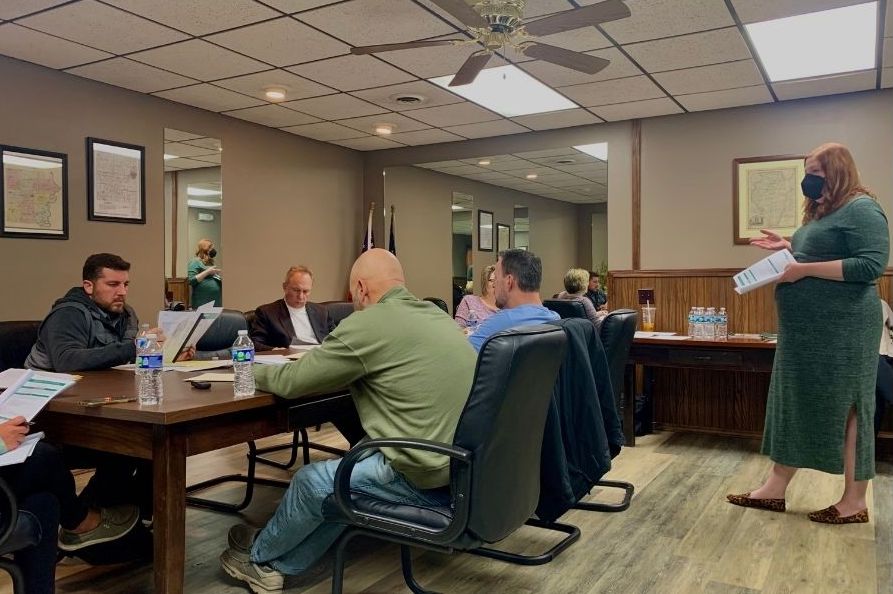 The Carmi township's first meeting of the year started off with nothing but strong reports.
Township clerk, Ruth McAllister, has been hard at work the past few months preparing the new addition of a township website. The website will be helpful for not only the township board themselves, but giving the community a broader look into what the township does—as well as easily navigating and accessing documents and information people may need. In the upcoming weeks, the website will be finalized and photos of the cemeteries and buildings will be taken this week. 
Members of Banterra Bank, Linzy McGuire, and Meghan Densch, were also in attendance at Tuesday's meeting to present a new banking proposal. The township board saw the benefits of having a monthly breakdown versus the current yearly report. Banterra Banking also offers benefits of money staying local but being placed in FDIC coverage when it reaches a certain limit, through a third party. No final decision was made at the meeting.
The township also had its first audit on two of their cemeteries—Kingdom and West Union cemetery. There were no negatives and the auditor had nothing but good things to say. In four years the board can expect their next audit.
Township assessor, Amy Edwards, has also had far more reassessments and house removals since the last meeting but is working hard to keep up. Road Commissioner, Chris McEwing, also announced that starting January 15th the annual road limit will begin and end on April 15th. This limit is necessary to control the quality of the town's roads. This limit will be 5 tons. 
April 12th will be the annual meeting, but regular meetings will continue until then.