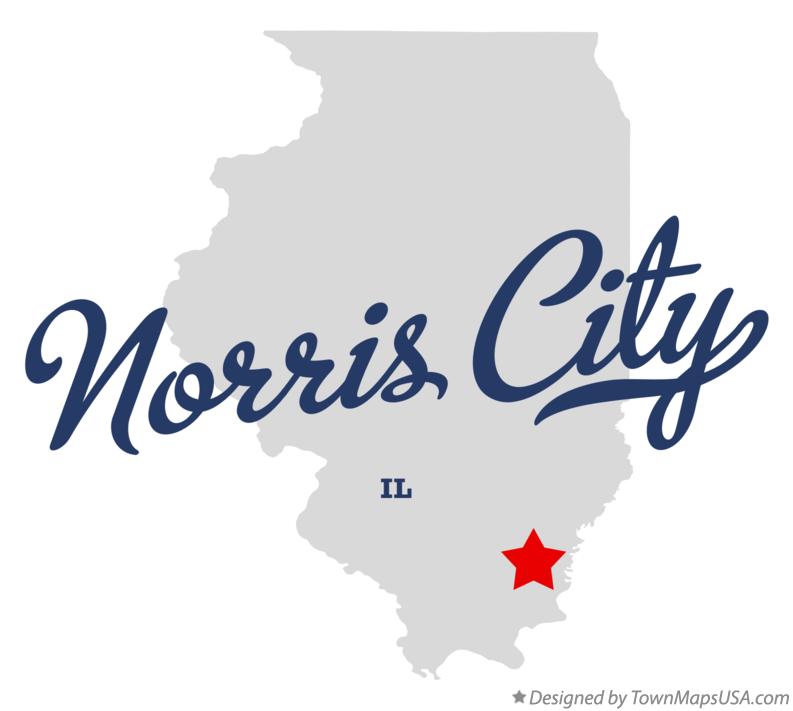 The Norris City Village Board held its regular monthly meeting last night at the Lions Club Building instead of its normal date of the first Monday of the month.
The annual audit for the Fiscal Year 4/30/20 was presented by Keith Botsch.  He noted that overall the village is in fine financial shape.  Total funds for the year were $880,714.  The gas, water and sanitary funds all showed a profit for the year.  Botsch said the village has enough money in reserve for any major expenditure that might arise.
There two TIF fund requests.  Joseph and Rachel Gray were wanting to open up a coffeehouse at the building they purchased at 107 South Division Street to be called the Cornerstone Coffeehouse.  They plan to offer light food for breakfast and lunch as well.  The roof leaks and the building is in need of much repair.  The Grays are asking for $144,500 in TIF funds, although they might be able to do some of the work themselves which would bring the costs down somewhat.
Also, Roger Seacrist would like $21,850 to repair the roof at the Barnes Building that he owns.
The board will take the proposals under consideration and discuss them at the December board meeting.
They approved David Sisco moving one of the two mobile homes he owns 80 feet.  They would both still be on his property.
The village will hold off on any action on a new ramp at the Senior Citizens Building because they don't know when the state plans to repave the street in front of it.
The board approved issuing a license to the American Legion to hold Queen of Hearts raffle fund-raisers every Thursday night.  Tickets are a dollar each.
It was decided that the City Christmas Dinner will not be held this year due to coronavirus concerns and the board will consider compensation for employees when discussing raises and bonuses at next month's meeting.
Christmas lights will be put up at the beginning of next month.
In the police report for October, there were five reports written, one arrest made and one citation issued.  There were also four 9-1-1 calls.
All police officers participated in the mandatory annual firearm qualification and new officer Ethan Jones has been working his assigned shifts since graduating from the academy.  It's been a welcomed relief since the other officers have been working extra shifts weekly since January!
The next meeting of the village board will be Monday, December 7th at 7 PM.