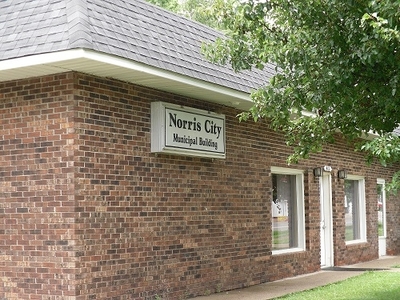 The board agreed to consider accepting a contract with the White County Sheriff for non-emergency dispatch service at $16,100 a year, providing the contract has altered language to be worked out by the two party's attorneys.  The village would have until June 1st to pay the money, so they'll wait until there's an agreement to take a vote to accept it.  Mayor Roy Kissell and the board members all said they were not happy with the process to get to where they are now.
The village will file an application for a Phase Three Water Rehabilitation System Grant to replace all undersized water lines at an estimated cost of $955,000.  The grant is for $1.1 million and is for a thirty year period, and once received they would advertise to bid out the work in July with possible completion by 2021.
Dan Hansen of Bulldog Systems addressed the board about a new contract for trash pickup.  He offered and they accepted a five year deal with a fifty cent increase per house for pickup to $11.
David Doerner has resigned as a police officer and as dog catcher.  The village will accept applications for a full-time officer and previous training is not required.  The board agreed to allow Mayor Kissell to appoint Dustin Ingram as the new dog catcher.
The TIF program contract for Donavon Mead to start his business was signed.
They approved an offer from Sam McPeak of Dale to remove the old ground storage tank at the water plant for $4,950 and the job should take about three days.
Two low bids were accepted; $2,566 from Rick Short for the 2003 Durango and $251.50 from Hoskins Trucking for the 2007 Ford Crown Victoria.
Also approved was seeking bids on a new utility truck to replace the 2008 Ford, allowing Mike Hite and Gene Dillsworth to attend the Illinois Rural Water Association conference in Effingham February 18-20 and a transfer rental agreement of the Country Financial Office to Chad Mitsdarfer.
Eight houses to be repaired or demolished are continuing to be monitored.
In the police report for January, there were 24 reports written, five arrests made and two citations issued, as well as six 9-1-1 calls.  A search warrant was executed for a cell phone possibly containing child pornography.  They thanked Carmi Police, White County Sheriff's deputies and Illinois State Police troopers for their assistance in various incidents.
The next village board meeting will be Monday, March 2nd at 7 PM.
(:40 story in "news and sports cuts/am news" as Norris City Board 2-3-20)