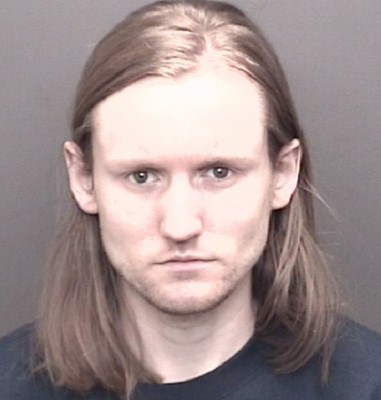 Courtesy of TOC News-Fairfield (WFIW am/fm, WOKZ are sister stations of WROY/WRUL)
25-year-old Brodey I. Murbarger appeared in Wayne County Circuit Court via Zoom yesterday afternoon for a status hearing. The short meeting consisted almost entirely of an order from Judge Michael Molt to Murbarger's attorney, Christian J. Baril. In the last hearing in the case in late January, Judge Molt granted a motion that would allow Murbarger access to a computer or electronic device to review discovery material for the case. In that order, he noted the device would need to be brand-new and examined by an IT specialist to ensure it only had software to allow for the review of discovery material and no other capabilities, like Internet access. The judge noted said requirements had been met, but Baril would need to file a motion with the computer's make, model, and serial number so the Sheriff's Office could identify it. Baril indicated he would do so yesterday, and he hoped to bring the computer to the jail in the next day or two.
Baril also clarified that he will be burning CDs or DVDs of discovery material after redacting necessary information from the originals, and he will deliver those items to the jail staff for Murbarger's use. No future court date was set.
Murbarger remains housed in the Wayne County Jail on $300,000 cash bond. He faces three counts of first-degree murder, one count of concealment of a homicidal death, and two counts of home invasion in connection to the death of Megan Nichols.