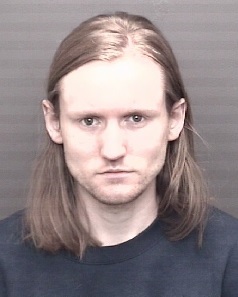 Brodey Murbarger appeared with his attorney Christian Baril in Wayne County Court. Murbarger, convicted in the murder of 15-year-old Megan Nichols, and his attorney filed a request to reconsider his sentence of 50 years for the crime.
Attorney Baril argued that the court didn't take into consideration a lack of criminal history and mitigating factors as well as the potential that the court improperly considered statutory factor of aggravation 1 that the defendant's conduct caused or threatened serious harm, and the undue emphasis on factor in aggravation number 7, that the sentence is necessary to deter others from committing the crime. Baril argued for his client as well that the 50-year sentence violated Article 1 Section 2 of the Illinois Constitution of 1970 which provides that all penalties shall be determined in both according to the seriousness of the offense with the objective of restoring the offender to useful citizenship.
Assistant Attorney Michael Falagario and Wayne County States Attorney Kevin Kakac both argued the sentence was in the guidelines of the law and fought against the motion brought forth by Murbarger. According to the Falagario, the sentence was allowed to be up to 60 years for the crime committed and Judge Molt considered mitigating factors during the sentencing Murbarger to just 50 years.
Judge Molt ultimately denied Murbarger's request to reconsider his sentence as well as an evidentiary hearing. According to the court, Murbarger has applied for an appellate defender and was approved for that as it is expected he will be filing an appeal to the Illinois Supreme Court in this case. Prior to the end of the court appearance, Judge Molt advised Murbarger of his appeal rights.