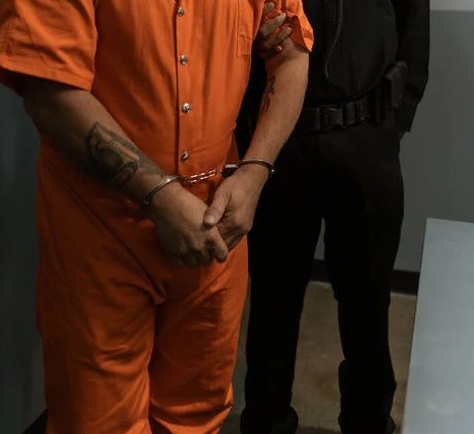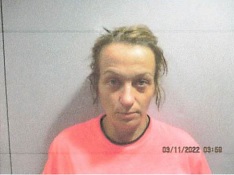 Serving warrants while springing forward…that's what the Carmi Police did over the weekend.  It all began Friday evening just after 6pm when authorities spotted 34 year old Crossville resident Sheena Garrett in front of the department.  They subsequently took Garrett into custody on Saline and Edwards County warrants.  The Saline County warrant is from this year related to a Retail Theft charge.  The Edwards County warrant dates back to a criminal misdemeanor charge of Theft Under $500 in 2021.  Garrett was processed and bonded out to $375 Friday evening.  Her first appearance in Edwards County was nearly a year ago and she's been scheduled for 4 pre-trials up to this point there, yet she's free again.  Court records don't yet indicate her next due date in court.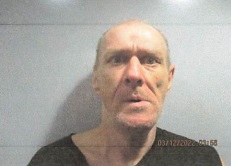 Saturday afternoon, Carmi PD made a warrant arrest of 52 year old Timothy Robert of Sixth Street at his home.  It was just 6pm when officers rolled up to Roberts' residence where they served him a Failure to Appear warrant dating back to 2020 on a Criminal Felony charge of Battery.  It was April of 2020 when Roberts was originally arrested on the charge.  At the time, Carmi authorities were called to the scene by David Whetstone who told them Roberts initiated a verbal argument while Whetstone was sitting in a pickup truck preparing to mow the property at the apartment complex.  Roberts was allegedly speaking incoherently and a physical fight ensued.  Roberts remains behind bars as of Monday morning on $595 bail.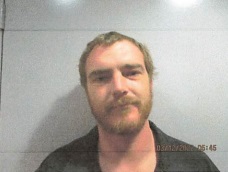 29 year old Harley Lewallen, also of Sixth Street in Carmi is out on bond once again following his arrest Saturday evening shortly after 7pm.  Lewallen has a laundry list of a record.  His latest time spent behind bars comes after being arrested at his home on a Failure to Appear warrant out of White County related to an original charge of Driving While License Suspended that dates back to November of last year.  Lewallen would bond out to the tune of $360 just under 2 hours after his arrest.  Online court records don't yet indicate when he's due before a judge.
Sunday afternoon, 32 year old Brandon Keown of Crossville ended up being released on his own recognizance following his warrant arrest.  A Carmi Police officer picked up Keown on Saunders Avenue just after 4:30pm on a warrant for Resisting/Obstructing a Peace Officer.  According to the report, Judge T. Scott Webb authorized the recognizance bond.  Online court records indicate the warrant is in reference to a July arrest surrounding charges of Criminal Trespass to a Vehicle, a Class A Misdemeanor and a Class 2 Felony charge of Receiving/Possession/Selling of a Stolen Vehicle.