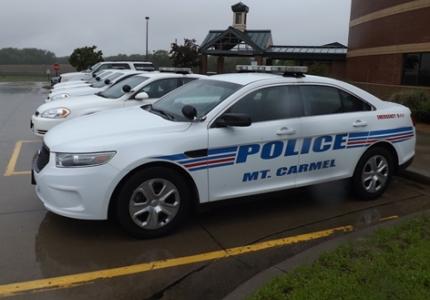 On Tuesday afternoon at approximately 5:43 pm, Mt. Carmel Police and Fire responded to a vehicle accident in the 2600 block of College Drive.  Police arrived on the scene and located a 1998 Dodge Neon, on its roof, and in the fairway of the West Berwick Golf Course.  The vehicle had left the roadway and went through a utility pole, causing a power outage.
Police identified the driver as Michael E. Arbeiter, age 23, of Owensville, Indiana.  Arbeiter informed the investigating officer the vehicle "jumped" as it crossed Dee Hill.  Arbeiter and his passenger reported minor injuries and were treated by WGH EMS.
Police located an open bottle of alcohol in the vehicle.  Police conducted field sobriety on the driver but determined that speed and not impairment was likely the cause of the crash.  Arbeiter received a citation for illegal transportation of alcohol and was released.