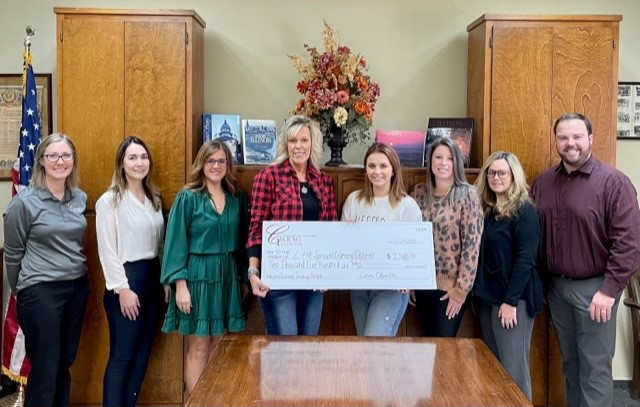 Beth Conner began her career in business before spending the last 26 years in education.  She'll combine both of those and also incorporate family into her next venture as she and daughter Alexis Schmittler launch Little Sprouts in January.  The business, currently operating as Joyful Start, will officially get new ownership when they close in December.  Conner says though she's ready for a change with her youngest son graduating from high school this year, she loved her time in the classroom.
She's spent time with both 3rd graders and Junior High and she has high praise for leadership within the Unit 5 school district.
Ultimately, things fell into place perfectly and Conner says it's a God thing.
Schmittler will be graduating soon with her degree in Early Childhood and already works at Joyful Start.  She says it was maybe a dream on the horizon, but she didn't realize the alarm clock was so near.
Both ladies say they're incredibly excited to really get started and say they have some new programs in the pipe to roll out within the next year.
To launch their business, the duo took advantage of the Carmi Chamber of Commerce's Start Up Grant application and were chosen to receive $2,500 to help develop curriculum and make improvements to the center.  We'll have much more on Little Sprouts with a special interview coming your way on December 5th.  You'll be able to listen just after the Ten @ 10am Newscast on 93.3 fm and AM 1460 WROY that day or on demand a bit later in the day.