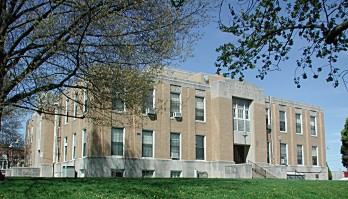 There will be a Public Hearing tonight (Tuesday) at 5:45 P.M. at the Hamilton County Courthouse in McLeansboro. The purpose of the Public Hearing is to inform the public of the grant application received from Natalie Joseph's for the Downstate Small Business Stabilization Program.
The Public Hearing will be followed by the regular meeting of the City of McLeansboro, also at the Hamilton County Courthouse. Council will discuss and or take action on the purchase of a bucket for the electric truck, a pay request for the water tower, the Annual Financial Report and Independent Auditor's Report for the Fiscal Year which ended April 30th of this year, adoption of Ordinance #20-1059 for the Annual Appropriations for the City of McLeansboro for the Fiscal Year Beginning May 1st of this year and ending April 30, 2021, amending the parameters for a beer garden liquor license, accepting bids for the purchase of the 2001 Case International Tractor, TIF grant reimbursement for Karcher Automotive in the amount of $676.54, TIF reimbursement for Wuebbels Repair and Sales, LLC in the amount of $4546.52, bringing the main water line under the highway onto the industrial park, creating a resolution #20-03 for support to apply for a Community Development Block Grant Program grant for Natalie Joseph's, retaining Bernardi Securities to monitor the City's bonds, creating an ordinance authorizing the issuance of taxable electric revenue refunding bonds, series 2020, providing the details of such bonds and for the payment of the principal of and interest on such bonds, and related matters, and the renovation/construction of City Hall. Council will enter an Executive Session to discuss employment and/or compensation of specific employees and will resume the meeting with any action necessary in regard to the employment of specific individuals.
There will also be reports from the Collector, Treasurer, and Aldermen, along with recognition of Kenneth Ganoe and Rodney Campbell for their years of service at the Fire Station.