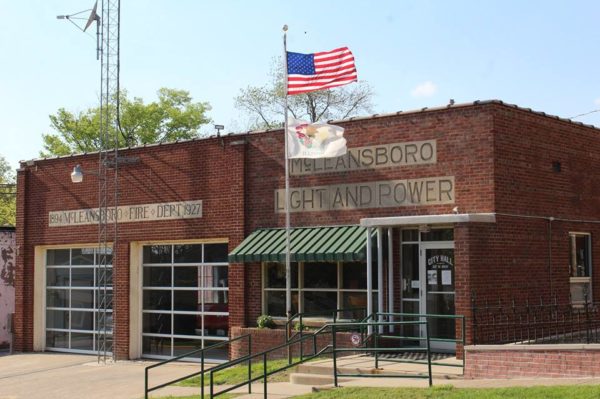 The McLeansboro City Council will meet tonight (Tuesday) at 6:00 PM. DUE TO COVID 19 MITIGATIONS IMPOSED BY THE GOVERNOR, THIS MEETING IS CLOSED TO THE PUBLIC – IF YOU WOULD LIKE TO JOIN THE MEETING VIA TELEPHONE:  CALL:  978-990-5120, ACCESS CODE: 1133180. YOU WILL NEED TO CALL BY 5:55PM.
Council will discuss and possibly take action on the purchase of property located at 611 North Hancock from the County Trustee,  the January pay request for the Water Tower project, the renewal of insurance at the Airport, acceptance of the property to be donated by Bird Dog Properties,  the sidewalk south of Greg James Memorial Park (north side of Market Street), the land where the current water tower sits (719 West Main St.),  adoption of  the Resolution of the Hamilton County Multi-Jurisdictional Natural Hazards Mitigation Plan, a COVID 19 liability waiver, a waste collection contract, creating a policy to assist turning on locked out utilities, for a temporary window, to assist in the sale of said property for home inspections,  and a TIF payment in the amount of $233.05 to Will and Beth Sandusky.
There will also be an Executive Session to discuss the possible termination /discipline of a specific individual.