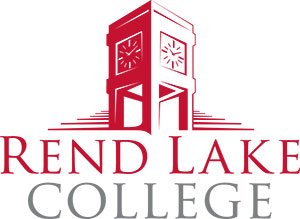 A gift, no matter the size, that makes a difference – Rend Lake College Giving Day is an all-day online event that will take place March 17th. The Rend Lake College Foundation is calling all alumni, students, parents, friends, faculty, and staff to come together show their Warrior spirit and "give back" to RLC. Giving Day is an opportunity to unite and come together to support Rend Lake College.
This year the Giving Day gifts will be designated to the Strategic Priorities Fund. The RLC Foundation's Strategic Priorities Fund helps address RLC's greatest needs including student scholarships, the latest technology and equipment, campus enhancements and program support. Donors also have the ability to choose how their gift will make an impact at RLC.
"Rend Lake College has touched the lives and positively impacted countless students and community members for over fifty years. Our goal is provide an opportunity for our alumni, parents, friends, students and employees – together as Warriors, to connect on March 17th with a shared purpose of supporting what makes Rend Lake College so special. Every gift to Giving Day is important, because collectively they allow us to respond to the immediate and future needs of the college and our students." said Kay Zibby-Damron, RLC Foundation Chief Executive Officer.
Gifts can be made online at https://secure.givelively.org/donate/rend-lake-college-foundation/rlc-giving-day or through the Foundation's page on the college's website (www.rlc.edu/give-now).
The public is encouraged to follow the campaign on the foundation's social media pages and show their spirit by sharing pictures or posts with #TogetherAsWarriors hashtag in the caption.