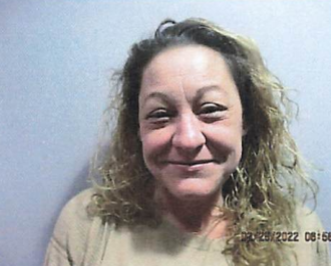 A motorist assist call led to the arrest of a Louisiana woman. On February 28th, an Officer with the White County Sherriff's Department was dispatched to Centerville Road pass the Skillet Fork Creek Bridge.  When the officer arrived, he approached the vehicle and found 43 year old Kimberly S Massey of 110 PI Street in Belle Chase, Louisiana sitting in the vehicle. Massey stated that her car had run out of oil and died on the side of the road. Massey stated all she needed was oil and she would be back on the road. Massey gave the Officer her license and when he ran it through it dispatch it came back that her license were suspended. Massey was then taken into custody and transported to the White County Jail.
Following a completed tow inventory, Don's Bumper to Bumper towed the vehicle from the scene.
Bond was set at $250. Massey paid bond and was released. A court date has been set for April 11th at 9:00 AM.