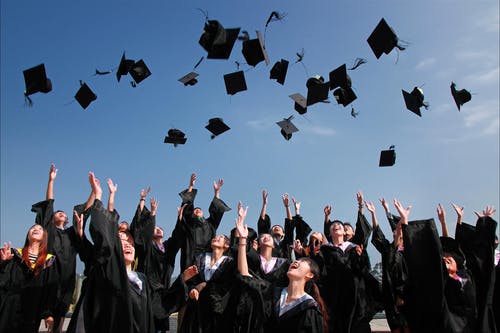 Following a year that will go down in history for it's challenges and shifts in schedules, graduates are now preparing or going through their graduation ceremonies.  Rend Lake College awarded 778 degrees and certificates for the Class of 2021.
Local students awarded include Carmi's Curtlyn Hayes and Enfield's Nathan Campbell for an Associate in Applied Science.  Other area students who received the same degree include Aaron Karch of Dahlgren, Rachel Jennings from Fairfield, Kelsey Conley and Adrianna Maxwell of Macedonia, Aimee Birkner, Sky Braden, Rylee Curtis, Kolby Darnell, Paxton Kerans, Kelly Mosby, and Amanda Stowers of McLeansboro.
Associates of Arts Degrees were awarded locally to Kyleigh Odle, Brooke Sell, and Baylee Sutton of Norris City; Kaleigh Dodson, Raegan Irwin, and Alyssa Lemmons of Dahlgren; Hannah Flatt, Kaylee Hicks, and Caitlyn Richardson of Macedonia; Peyton Aydt, Sierra Barker, Matthew Gage, Jourdan Garbo, Zoe Hrindich, Taylor Johnson, Zoey Mitchell, Jevin Shreve, Kristin Stewart, Kaylene Vineyard of McLeansboro.
Awarded certificates included Mike Boren, Curtlyn Hayes, and Deanne Miller of Carmi; Nathan Campbell, and Reghan Nelson of Enfield.