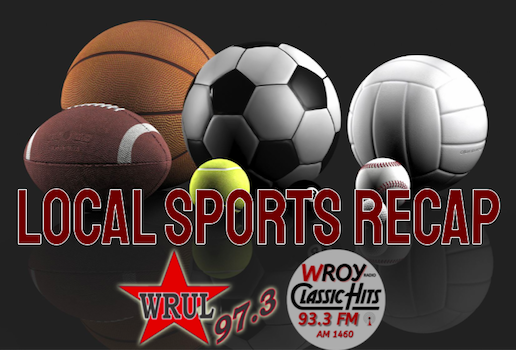 The Carmi-White County Boys golf team had their season come to an end yesterday in regional play at Robinson. The top three team scores moved on to sectionals, the Bulldogs finished 10th. St Anthony, Mt Carmel and Robinson finished in the top 3. Individually for CWC, Zach Roark and Gage Atteberry both shot 104s in their final high school golf match. Maxon O'Daniel shot a 105. Travor Mason shot a 107. Connor Newell shot a 109 and Gabe Winkleman shot a 110. The girls will play in their regional match today in Pinckneyville. 
Later on today the CWC Cross Country teams will run at the Robinson Invitational, and tonight the Lady Bulldog Volleyball team will travel to Flora. 
Tomorrow night the CWC Football will look to clinch a playoff spot at Edwards County. Kickoff is set for 7 PM and you'll be able to listen to all the action on 97.3 FM WRUL and WRUL.com.
On Saturday the Carmi Girls Tennis team will travel to Casey-Westfield. The Carmi Jr Pro football teams will play in the Black Diamond Conference playoffs. The 5th and 6th grade Bulldogs will play Hamilton County in the 5th Place Game at home at 2:30. The 7th and 8th grade Bulldogs will face Anna-Jonesboro at Johnston City at 5 PM.