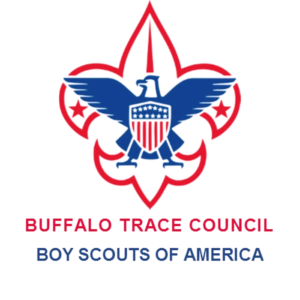 SOUTHWESTERN INDIANA/SOUTHEASTERN ILLINOIS – Since traditional campouts can't take place right
now, local Boy Scouts of America volunteers have planned the first-ever "Cabin Fever" Buffalo Trace Council
Virtual Camporee. The free event, scheduled for Saturday, May 9, is for youth of all ages, and will be conducted via Zoom and Facebook Live.
This innovative event is open to any youth—not just registered Scouts—so the learning, fun and camaraderie can be enjoyed by any youth who would like to participate.
The event will begin at 8 AM with a ceremonial flag raising; other activities throughout the day will include:
– Cyber Chip education (internet safety training),
by grade level in breakout Zoom sessions
– Setting up a backyard campsite
– Scavenger hunt
– Making a face mask, and proper way to wash hands
– "Weird" science experiments
– Act of service in the immediate neighborhood
– First aid training
– Interfaith service
– Cooking competition
– Group campfire to with video skits to end the day
Many of these activities will involve the Scout's/youth's family, making this a unique and fun day for everyone who is sheltering-in-place together.
There is no cost to participate; however, an event patch can be purchased for $5 and will be mailed to the
participant's home.
Online registration is required in advance, as participants will be given secure codes to join via Zoom. More
information and registration is available at www.buffalotracecouncil.org, under "Virtual Camporee."
New youth are welcome to join Scouting at any time. More information is available by contacting Buffalo Trace
Council at administration@buffalotracecouncil.org.
About the Buffalo Trace Council: Buffalo Trace Council serves more than 4,200 boys and girls throughout 15
counties in Southwest Indiana and Southeast Illinois in nearly 200 Scouting groups chartered to civic, faith-based,
and educational community organizations. Counties include: Perry, Spencer, Dubois, Pike, Warrick, Vanderburgh,
Posey, Gibson, and Knox in Indiana and Edwards, Lawrence, Richland, Wabash, Gallatin and White in Illinois. It
provides youth with dynamic outdoor programs that build character, foster participating citizenship, and encourage
personal fitness. For more information, visit www.buffalotracecouncil.org. Connect with us on Facebook at
www.facebook.com/buffalotrace.council and Instagram at www.instagram.com/buffalotracecouncil.
__________________________________________________________