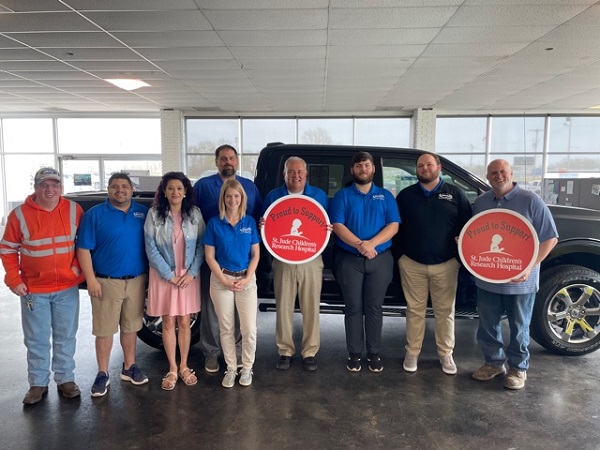 A local business stepped up recently to assist with a local group raising money for St. Jude's.  Keith and Jane Davis along with Marcie Hoskins, Raven Packer, Bobby and Autumn Duby are raising money through various events.  Keith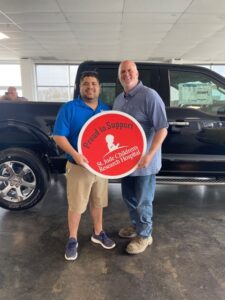 says he reached out to Jansen Ford and Chrysler to see if they could help and the dealership agreed to donate a set amount for every new and used vehicle they sold during the month of March.  To further the effort, salesman Rafael Pena stepped up to match the amount for every vehicle he personally sold.
The results are in and Davis says he's thrilled with the results.  A total of $3,025 was raised for St. Jude's during the Jansen fundraiser helping Davis to reach his minimum goal of $5,000.  Along with his platinum status, Keith's wife, Jane has set a goal of raising $3,000 as has Hoskins.  Packer has set a goal of $600 while Bobby Duby is aiming to match Keith Davis and his wife Autumn is aiming for a silver status of $1,500.
Davis says Jansen General Manager Shane Street has agreed to do the same fundraiser at the dealership's Germantown, Illinois Chevrolet dealership.
The group's next fundraiser is the Putt Pub Crawl scheduled for April 17th and teams are still able to sign up.  In addition to mini golf, Davis says there will be a raffle, silent and live auction set up at the Carmi Elks Lodge.
For more information, visit https://www.wrul.com/events/putt-pub-crawl-for-st-jude-childrens-hospital/