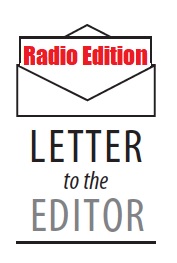 20th August, 2021
To the Citizens & Students Of the Carmi – White County Community Unit School District # 5
Over the past three weeks I have heard on multiple occasions how I should vote my "conscious" regarding students wearing face masks in our local schools, and the primary reason School Board members are supporting mask wearing is because of "politics."  At this time, I would like to set the record straight by clarifying for those out there as to who I really am, and why I am on the School Board.  So please indulge this bald-headed old man a few minutes of your time…
I have been elected to serve the students & community in my role as a School Board member, being selected 4 months ago to serve as Board President.  I did not ask for the position.  Everyone is entitled to their opinion about anything in Life.  Unfortunately, the mask – no mask  rule in our local schools has become personal with my wife receiving harassing emails at work, my son being approached by others out in public, and most recently myself & other Board members receiving by certified mail a letter that stated in part "…do one of two things – start acting like a G_D_ American and vote for freedom … or resign so someone else can.  The next election is too far away to wait.  If you continue to choose neither then find enclosed a gift and display it with pride…"  Enclosed was a red, white, & black Nazi flag.
My family moved from Burnt Prairie to Carmi in 1955 when I was 3 years old, moving into a 3-room apartment behind my grandparents' house on Church Street.  My grandparents were Vuel & Velma Murdach.  Both Vuel & Velma taught in multiple 1-room schoolhouses in White County for years before Grandpa began teaching at the new Big Prairie School building with Grandma eventually teaching at Jefferson & Washington here in Carmi.  Grandma was our District's first EMH (educable mentally handicapped) teacher with a classroom at Washington that included a stove, sewing machine, and other daily necessities of life.  She just loved helping those students prepare for life.
My grandfather Fulkerson was stationed for deployment on the East Coast when word of WWI ending came.  He sent both his sons off to fight in WWII.  My dad, Charles or "Charlie" as many of his friends called him, fought in the Pacific against the Japanese in Company B of the 1934th Engineers, seeing action in the Philippines, Guadalcanal, and other small islands as Allied forces advanced towards Japan.  Along the way he earned a bronze star, 3 overseas stars, an Asiatic-Pacific campaign medal, a Philippines Presidential Unit Citation Badge and Philippines Liberation Ribbon, a Meritorious Unit Emblem, Army Service Ribbon, and an Honorable Service WWII Lapel Button.  His brother, Allen, fought in Europe and carried shrapnel in his body for the remainder of his life as a daily reminder of his service & bravery in serving our country.  My Grandpa Murdach during the summer months when not teaching during WWII was trucked with other local men to Evansville where they worked on building the LST's down on the riverfront.  While living in Carmi, my dad would serve on the newly organized Carmi Little League Board in the 1960's, coach Little League and Babe Ruth teams, and serve on the Carmi City Council in the 1970's, while my mother, Marilyn, would serve 3 terms as Carmi City Clerk from 1989-2001.
I was a member of the last Carmi Township High School graduating class in 1970 and went on to Eastern Illinois University where I received a Bachelor's Degree in Education with honors and a Master's Degree in Guidance & Counseling.  I taught 6-7-8th grade social studies, coached boys' football and boys & girls basketball and track while serving as an Assistant Principal in the Platte County R-3 school district north of Kansas City.  In 1980 I moved back to Carmi and began a 39-year banking career.
Gene Smith, the president of The Peoples National Bank in Grayville, told me in my job interview, "If you want to be a true community banker, you need to be involved in your community."  I took that to heart.  During my 3 years in Grayville, I was involved in the Grayville Lions Club and served as a volunteer high school basketball coach for Kent Wheeler.  Ove the next 36 years in Carmi I was involved in the following:  served as an officer for the Carmi Alumni Association, a director on the Carmi Chamber of Commerce, Board member in the CWC Bulldog Boosters, Board member of the Carmi Swim Team when they reorganized in the late 1980's, coached and served as a Board member of the Carmi Recreational Summer League, served as Vice President and Treasurer on the Board of the Carmi Public Library, served as a Board member and President of the White County Historical Society, served on the John Cralley, Albert Gettings, and First United Methodist Church scholarship committees, served as the head coach of the 6th grade Lady Bullpups basketball teams from 1996-1998 with my salary donated back to the Middle School, thanks to Barry Cleveland I contributed weekly articles for The Carmi Times newspaper in the 1990's on growing up in Carmi during the 50's-60's, authored historical articles for local history book projects sponsored as fund raisers by local organizations, and on my own authored historical books on the history of the Carmi Public Library, the first 35 years of The National Bank of Carmi, and two books on the history of national banking in southern Illinois1863-1935.  I am currently in my 17th year as a member of the Board at White County's Evergreen Acres, a residential facility for low-income senior citizens & the handicapped, while this is my 7th year in serving on your Carmi – White County School Board.  I was selected by the Board to serve 2 years of Rick Kuykendall's remaining term when he retired from the local Post Office and moved from Carmi.  Since then, I have been elected twice to the School Board.
Running my 8-track tape back on all those years, one of my proudest moments was being selected by the Carmi Rotary Club as the 1997 recipient of their Lincoln Heritage Award for "Service Above Self."  Actions speak louder than words, and I believe my track record speaks for itself.  Likewise, many of you have made similar contributions to our community over the years (service above self as all would agree).
I have always tried to be a down-to-earth average guy trying to find his way through Life.  I am not the sharpest tool in the shed, nor do I like the spotlight.  When I can, I like to work behind the scenes to get done what needs to be done in a timely manner for an individual, family, or organization.
My first experience with bank examiners was in 1981, and over time based upon my various bank positions I developed a perspective of always factoring in "worst case scenarios" in complying with banking regulations, policies & procedures, and questions posed to me by examiners in our audits.  What is the worst-case scenario if the bank has not complied with a compliance regulation, law, or recommendation?  Assessed civil and/or monetary penalties, employees losing their jobs, issued a Memorandum of Understanding or even worse – a Cease & Desist Order which limits the bank's activities & products.
Unfortunately, over those 39 years this perspective tainted my personal life as well as professional life.  My wife hates that, for it always seems like I think of the negative on any little thing before I factor in all the potential positives.  I guess a strange twist in my perspective on life – the glass half full or half empty…
One thing I was very proud of in our school system when I assumed my Board position 7 years ago was the program teachers & staff members were implementing specific to the bullying of children which in part addressed an epidemic across our country at the time.  Whether face-to-face or through social media, bullying for any, any reason in unacceptable in schools, the workplace – anywhere in our society.
What a role model certain adults in today's Covid environment have become for their children as well as others – young & old alike… I will not be bullied or intimidated by individuals who want to use the U.S. Postal System to behind the scenes threaten elected public servants.  Nor will I allow individuals to yell & curse in an open public meeting of our School Board, especially when it has been referenced at the start of such a meeting "… We will conduct ourselves with mutual respect, civility, & orderly conduct towards one another…"  Is it really unreasonable to ask adults to act in such a manner publicly?
I have heard in each Public Comment Section of our two special meetings from one individual who claims 340+ children have died from Covid this year which is a small insignificant number.  Step back a moment… See the big picture.  Small…  Insignificant to each of those 340+ families & friends?  What if one was your child, grandchild, niece, or nephew?  Looking back, would you do anything to save them?  NO child anywhere should ever be considered insignificant.
Know that your current School Board members see & understand the reality of many discussion points you have brought to the table in Public Comment Sessions about mask wearing.  Your Board members are not politicians with an ax to grind.  We do believe local control can be best for many school districts which on their own will have to factor in current Covid trends impacting their community & students.  Our 2021-22 school year already has on its plate a search for a new superintendent, separate contract negotiations for teachers & non-certified staff members, and reviewing again the possibility of approving a new elementary building.  We cannot continue to battle amongst ourselves over Covid and divide our children, our families, our community.  Unfortunately, some longtime friendships have already been damaged to the point where I believe forgive & forget may not be possible.
Your fight is not, I repeat not, with your local School Board members.  It is with those in Springfield who make the laws through a democratic process and have the real ability, the authority to change current mask wearing requirements within our Pre-K through 12th grade school buildings.
Yes, I do have a conscious and principles to live by.  I know I am not perfect, nor an expert in health care matters, but going forward I will do anything in my power to hopefully protect each & every child while in our school buildings from contracting Covid.  I know there are others out there who want the same and have already or will step up & act accordingly.  This is a public health issue – not a political issue.
Remember the 1960's Carmi logo – "Where northern vigor meets southern hospitality."  It's time we all joined together and got back to our roots – to making Carmi & White County once again the peaceful, beautiful place it was and can still be in living & raising a family in harmony with others.  My one final thought is that I wish you all – young & old alike, in & out of school – a safe & healthy 2021-22 school year.
Pete Fulkerson
President of the Board, Carmi – White County Community Unit School District #5
PDF version below