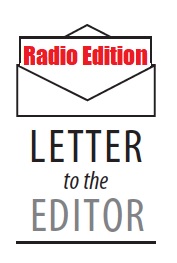 The Alarm Is Going Off But It Isn't Time To Be Woke!

I am heartened  by the recent efforts of parents in White County to push back on the Carmi-White Co. school board's actions in mandating masks which usurp parental control of their children's health choices. It is a difficult position to be caught between parental rights and a Governor that keeps throwing his weight around like a school yard bully. There are currently 51 school districts in the state that have chosen to stand up to the bully and take on the fight.  The Carmi-White Co. school board is not one of them, instead they have given in to the bully but the children pay the price.  The board has chosen not to challenge the Governor's mask mandate for fear of retaliation or loss of funds.

Is the Governor going to punish the children in all of these districts because their schools demand the Governor follow the law and respect the limits placed on his office?  If he follows through with his threats, there will be lawsuits.  Will there be political costs if he is radical enough to follow through with denying recognition and funding to these schools?  My answer is a resounding YES!

With the many mandates targeting our children's education coming from Springfield … Critical Race Theory, sex education, protest training, etc., it has become imperative that we stand together and change the things we can. Shouldn't we all hang together so we don't hang alone?    White County can't change the election of these politicians that are pushing these agenda items but, we can unelect school board members who choose to force those agenda items onto our children.

It is time to get behind anyone who is willing to step up and fight. For those who will not stand up to the bully, it is time to step down!

Resistance…Because if we fight we might lose but if we don't fight, we have already lost.