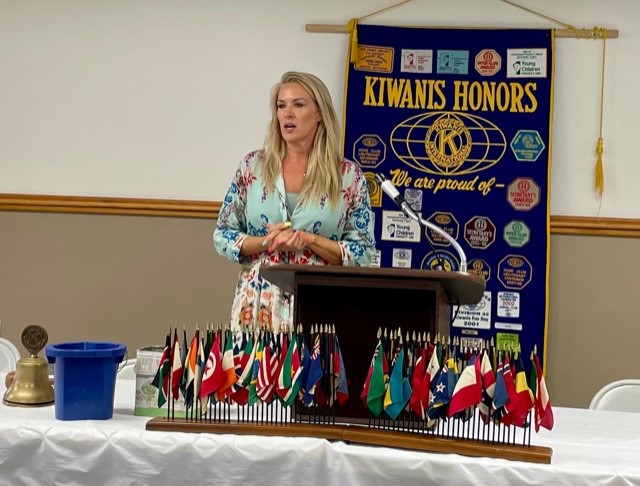 Born the youngest of 8 and originally from Atlanta, Georgia, Teresa Lee is no stranger to property investment.  She's third generation at developing and converting properties and after 21 years off and on in Europe, now resides in Sarasota, Florida.  She also runs a charity she founded in 2013 "Arts Means Business" described as a group who comes together to share ideas, information and resources for the sustainable growth and development of the arts in community. A couple years ago however, she was alerted to a magnificent property for sale through J.P. King Auction that was labeled the Black Diamond Estate just outside Carmi.
"I'd never been to anywhere other than Chicago in Illinois and I said 'oh this is beautiful, are you buying this' and he said no I thought you might be interested.  I said 'why would I be interested?'  So I came up and looked at it, drove around the area…visited New Harmony and Garden of the Gods in January and I thought if it looks and feels like this in January, it's gonna be great, so I bought it."
Spending time at the property gave her some inspiration and vision however.
"I do a lot of meditating and yoga and all these kinds of retreats.  I thought well it's a perfect place for artists, writers, and people who want to meditate and be peaceful.  So I wanted to bring people out to be in the nature and really enjoy it.  So since I bought it, I've been converting some of the interior space into more bedrooms and bathrooms to house more people."
Earlier this year, a sister property, The Social House, came available which got Lee's wheels turning again.
"Well that would be a great way to have more bedrooms if I wanted to have a retreat.  Let's say it's a corporate retreat and I need 21 bedrooms between the properties, I could make that up to the standard that guests could stay there as well.  So I end up connecting with Gary Boggs and he says he just bought a place in Florida so I ask him where.  He says Venice…I tell him I live in Sarasota.  I'm twenty minutes from you right now.  We sat and talked and I bought it."
Lee has spent time since the purchase modernizing and renovating while also being careful to preserve the historic nature of the property and utilizing local contractors through connections she's made for those updates.  Mitch Gross and Heather Talley have done painting, Tim Pollard has worked on heating and cooling, Laura Rush is Lee's preferred vendor for wedding and event rentals, Joe Mitchell is the preferred florist, and Hailey Winkleman with Evil Eye Creative Studio is converting the website making it possible for visitors to book and pay online.
Lee is smitten with the location and is focused on bringing others to appreciate the natural wonders that those who have always lived here may take for granted.
"Under those stars, it's just such a magical place and I want to help bring out God's beauty and bring people here to enjoy it and participate."