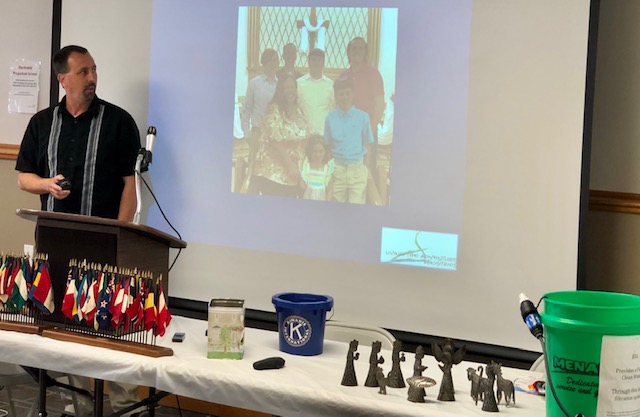 The podium of Carmi's weekly Kiwanis Club meeting was taken up by Matt Henson on Thursday as he spoke about his experience with Living The Adventure Ministries.  Henson is the executive director and lead evangelist of the group.  Their mission is to help the less fortunate physically, mentally, financially, and spiritually.  Henson explains:
Living The Adventure Ministries was founded in 2007 and is currently offering their assistance in two villages down in Haiti.  Henson went on to explain their mission in Haiti in more detail
For more information about Matt and his organization you can visit livingtheadventure.net or follow them on facebook.
In other news from the Kiwanis meeting they will be hosting a  pancake day july 31st at the first Christian church.  Former Kiwanis President Eric Rahlfs says details will be available soon.