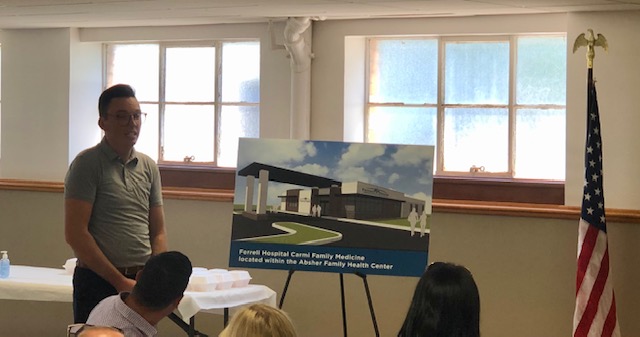 Story by Blake Seely for WROY/WRUL (TOC) News…
The Carmi Kiwanis Club's weekly meeting was highlighted on Thursday by several staff members of Ferrell Hospital.  We here at WROY/WRUL had the opportunity to listen to Matthew Militoni and Dr. Caleb Mitchell tell us about the progress and vision for the Ferrell Family Practice Clinic they're building over on Highway 1.
Dr. Mitchell explained the struggles White Countians go through to get care, saying they'll go as far as Evansville to seek primary care.
They say they expect the clinic to be open as soon as September, and to be operating at full time as early as October.
Teresa Barger, Norris City resident and author of the Little Man children's book series will be speaking at the next Kiwanis meeting, so tune in next week to hear that story.