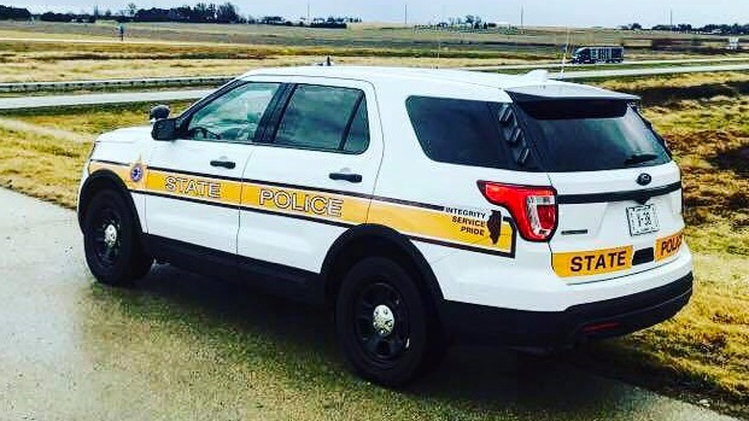 A traffic crash between a pickup and an ambulance in White County on Thursday sent two people to the hospital, according to Illinois State Police.
At about 7:15 AM, 28 year old Devan T. Miller of Johnston City was driving his 2014 Dodge Ram 4500 Westbound on Route 14 approaching County Road 600 East in White County, hauling a 40-foot gooseneck trailer, when a 2021 Ford Ambulance driven by 28 year old Tammy A. Smith of Carmi, who was responding to a medical call with lights and sirens activated, was directly behind Miller's truck.  As Miller made a left-hand turn onto the County Road, the ambulance struck the rear of the trailer being hauled.  Smith and a passenger in the ambulance, Tanya T. Earl, 47, of Fairfield were taken to an area hospital with minor injuries.  Devan Miller refused medical attention
Miller was cited for Failure to Yield Turning Left and No Valid CDL When Required.