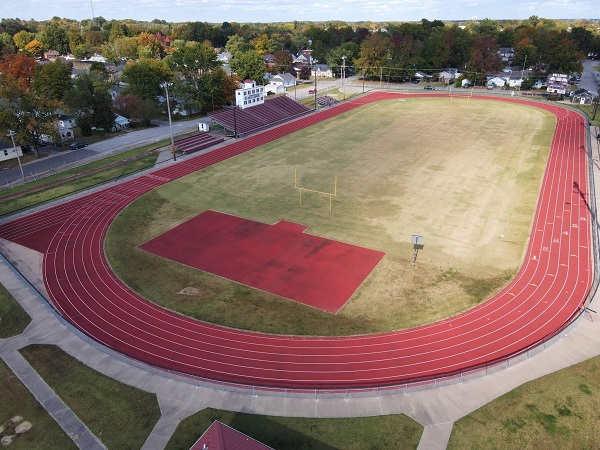 The DuQuoin girls track team is headed back to state with a chance to repeat as champs.  The Lady Indians ran away with the girls team track sectional yesterday on their home turf.  They nearly tripled the amount of points their next closest competitor scored with 175.  Hamilton County was the next closest finishing second with 62 points on the day.  Chester finished 3rd.  Carmi-White County came in 7th out of 14 teams.
Jessica Smith is headed to state after winning the 100 meter dash in 13.45 seconds.  Smith also set a sectional record winning the 200 meter in 28 seconds flat.  Hamilton County's Desirae Dockery finished second in the 100 and 3rd in the 200.
Lady Foxes took the top two spots in the 2-mile.  Maddie Karcher set a new sectional record with a time of 12:51.91.  She was followed by Ashlee Wellen who set a personal record for herself at 13:27.17.
Kalei Burchfield nearly won the discus.  The Carmi-White County student finished second behind Sparta's Kayla Braun.  Burchfield delivered the discus 30.73 meters.  Bruan just outdistanced her with a throw of 31.52 meters.  Kassi Milligan finished 5th with a toss of 25.59 meters.
The girls state track meet is coming up next Thursday, June 10th at Eastern Illinois University.
The boys sectional track and field is coming up next Wednesday, June 9th at DuQuoin.  Ty Barbre will be working toward another trip to state and attempting to top a personal best he just set at Fairfield this week with a 4:24 mile.  The Carmi White County record for the mile is 4:22, set in 1988 by Mitch Russell.