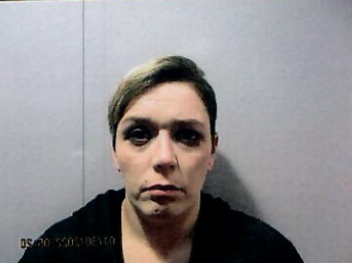 If you don't have a license, don't drive! A Carmi woman was taken into custody on Sunday after a traffic stop revealed she was driving on a suspended license. At around 6:45 PM, Officer Wicker with the White County Sheriff's Department initiated a traffic stop on a silver, older model Dodge pickup truck at County Road 1125 E and Third Street in Carmi, for no headlights. When the officer reached the vehicle, the driver identified herself as 32 year old Chasity D Jenny of 601 Schumaker Street, Carmi. She informed the officer that her license was suspended. They passengers information was also entered and showed their license was suspended as well. Jenny was asked to step out of the vehicle and was placed under arrest and transported the White County Jail.
Bond was set for $250
An inventory check was done on the vehicle before being towed from the scene.