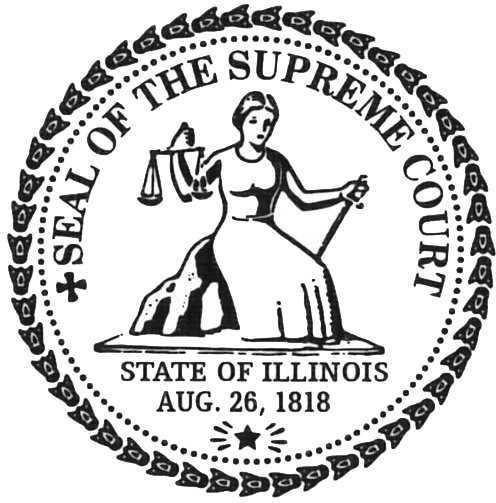 The Illinois Supreme Court will hold oral arguments via the Zoom videoconference platform when it hears cases for its first term of 2021. The Court continues to practice social distancing while still conducting court proceedings during the COVID-19 pandemic.
"I would like to thank counsel and the new admittees for their cooperation in holding these events remotely," Chief Justice Anne M. Burke said. "We strive to ensure access to justice while maintaining the health and safety of everyone in the court system."
The court is scheduled to hear four cases on January 12, four cases on January 13 and two cases on January 14. Oral arguments will begin at 9 a.m. each day. The Call of the Docket for the January 2021 Term is available on the Court's website by clicking here.
The public is invited to view oral arguments via livestream by clicking here.
The bar admission ceremony for 1,590 new attorneys will also be held remotely on Thursday, January 14 at 2 p.m. with Justice Rita B. Garman presiding. All of the candidates set to be sworn in have passed the Illinois State Bar Examination and a required ethics examination and were certified by the Supreme Court Committee on Character and Fitness.
The number of admittees for each district is as follows:
• First District: 1,240
• Second District: 184
• Third District: 55
• Fourth District: 51
• Fifth District: 60