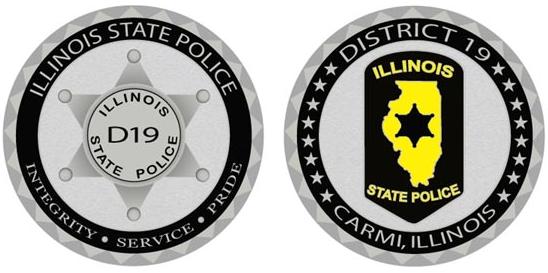 Illinois State Police District 19 have arrested a suspect who drove into a Trooper's squad car Tuesday morning.
A District 19 trooper initiated a traffic stop with a truck/tractor semi trailer combination around 8:38 AM Tuesday on Illinois Route 130 near West Street in Parkersburg, IL, Richland County.
While the vehicle was stopped along the roadway, the Trooper pulled into an empty private lot, with his emergency lights activated. At approximately 9:45 AM, the owner of the private lot, Verlin Cokley, 76, of Parkersburg, drove his 2005 Chevy SUV into the front of the Trooper's police vehicle. The Trooper was seated in the vehicle at the time of the crash but was thankfully uninjured.
Following the incident, an investigation ensued and Cokley was charged with Aggravated Assault, Reckless Driving and Criminal Damage to State Supported Property. Cokley was transported to the Richland County Jail pending the posting of bond.