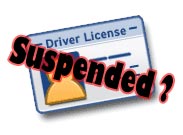 According to the White County Sheriff's Department, Deputy Jordan Weiss was notified on the evening of Thursday, September 29th, of a possible DUI on Illinois 45 northbound by Gossett Road in Norris City.  While he travelling south on Illinois 1, dispatch told the deputy that the vehicle, a white Ford pickup, was travelling in the wrong lane and almost struck an on-coming vehicle head on.  At approximately County Road 550 East, the vehicle in question was going north on Illinois 1.  The Deputy followed the pickup and about half a mile south of County Road 700 East, the vehicle got onto the shoulder of the highway on the south side, crossing the white center line.  After Weiss put on his emergency lights, the driver pulled to the right and came to a stop in a parking lot.
Deputy Weiss approached the driver, who identified himself as Robert Harrelson.  Harrelson said he wasn't drinking and doesn't drink at all.  He said he didn't have his license with him, but gave Weiss his date of birth.  A check of Harrelson's license came back as suspended, so he was placed under arrest for driving while license suspended.  Robert Harrelson, 54, of 1308 Illinois Highway One, was searched and nothing illegal was found.  He was taken to the White County Jail.
No other details have been released at this time.