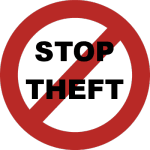 The Carmi Police Department took a report on a stolen bicycle on Friday afternoon. Tanner Hanson, 27 of 115 Crestwood apt 12 of Carmi, reported to the CPD that bike was stolen from the bike rack. Hanson stated that the bicycle was taken sometime between October 28th at 2:00 PM- October 29th at 4:30 AM.
Hanson described the bike as a ONEX 20 inch black bike.
A report was made for theft under $500.