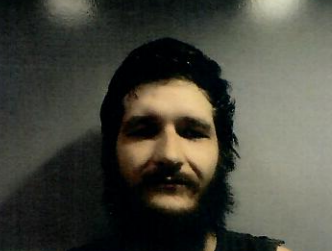 On November 27th at approximately 6:45 a.m. Deputy Michael Brown with the White County Sheriff's Department was contacted by White County Dispatch in regards to a call they received concerning a vehicle being pulled over on the side of the road on Illinois Highway 1. Upon arrival, Brown observed First Responders and EMS already on the scene and was advised that Quinten Halfacre was in the ambulance being evaluated. Halfacre 29 of 4th Street in Omaha stated that he was intoxicated and had pulled over to sleep. Deputy Brown was informed that Halfacre was inside the Jeep with the engine running and his foot was hanging out the door. The Deputy then got into the ambulance to see if Halfacre needed any medical attention or was being transported to the hospital, but EMS stated that he was going to be signing a refusal. Halfacre told Brown that he was medically okay and stated he knew why Deputy Brown was there and that he was sorry. He told Brown that he had had too many drinks the night before and had driven too far so he pulled over to sleep so he didn't hurt anyone. After verifying his driving status with dispatch, he spoke with Halfacre again who stated that he had his last drink at 1:00 a.m. and pulled over at 1:30. Brown asked Halfacre if he would submit to a Preliminary Breath Test in which he agreed. Following the test, Halfacre was taken into custody for Driving Under the Influence.
Deputy Brown then looked in the vehicle and observed an empty 12 pack of beer and an unopened 10 pack of beer in the passenger floor board, as well as an empty alcoholic beverage in the empty beer box.
Halfacre was then transported to the White County Jail where he was booked pending the setting of bond. He is being charged with Driving Under the Influence of Alcohol and DUI with a BAC of .08 or more.
Halfacre paid $100 bond plus a $20 booking fee and was released later in the afternoon. He is scheduled to appear in court on January 3rd, at 9:00 a.m.