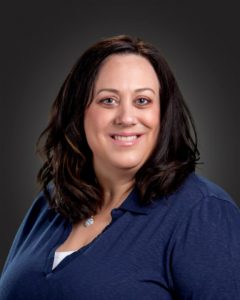 Fairfield Memorial Hospital announces the addition of Christina Frymire, APN FNP, who has joined the Medical Staff of Fairfield Memorial Hospital. Christina is a Nurse Practitioner, who will see patients of all ages in Fairfield Memorial Hospital's Urgent Care Clinic.
NP Frymire is from Norris City, Illinois, and received her Master of Science in Nursing as a Family Nurse Practitioner from the Graceland University in Kansas City, MO.
"I am blessed to have the opportunity to serve as a nurse practitioner in this community. I look forward to working with such a talented group of professionals while positively influencing the health of those we serve. Thank you for allowing me to care for you." commented Christina Frymire APN, Family Nurse Practitioner.
"Fairfield Memorial Hospital is excited to welcome yet another very talented and dedicated Family Nurse Practitioner to our exceptional team. Christina comes to Fairfield Memorial Hospital with a plethora of knowledge and experience. Her time working as a nurse in Family Practice and Emergency Medicine has made her a well-rounded professional and we are excited to have her here at Fairfield Memorial Hospital." stated Katherine Bunting-Williams, FMH Chief Executive Officer.
To learn more about the services offered at Fairfield Memorial Hospital, contact 618-842-2611.